Warmblood Horses
High Offley Stud is a Staffordshire based yard dedicated to breeding high caliber warmblood horses for a variety of equestrian disciplines especially showjumping. Using blood lines from a variety of different warmblood horse breeds and stud books our breeding program contains the top names from the Holstein studbook (German Warmbloods), Selle Francais (French Warmbloods), BWP (Belgium Warmbloods), KWPN (Dutch Warmbloods) to mentions but a few.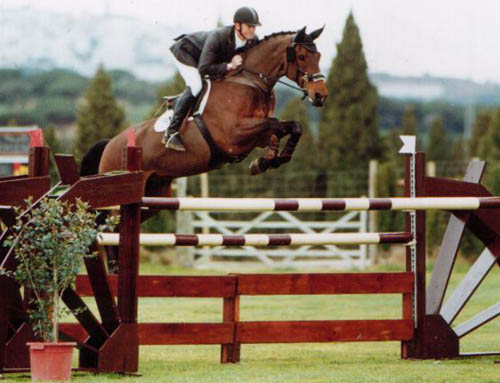 High Offley Stud have a proven record of breeding warmblood horses for the competition ring with numerous grand prix horses, success stories of High Offley Stud includes High Offley Arturo`s Catch who is competed in grand prix competitions by Jonathon Buxon, Arturos Catch combines the breeding of German warmblood stallion Arturo 8 with that of Irish mare Catchas Catch Can. Other home bred horses bred at High Offley Stud who have gone to jump grand prix`s and AIT`s is High Offley Fleur who was jumped by Chad Fellows before being sold to the USA.
Breeding Warmblood Horses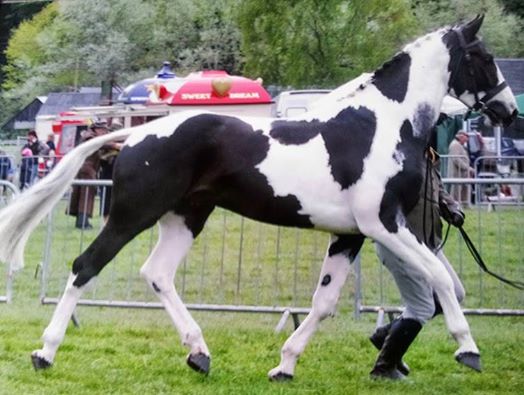 High Offley Stud have a number of warmblood stallions available at stud, suitable for a wide variety of different mares, stallions include the coloured warmblood stallion Fernadao who is sired by one of the world's most successful stallions Kannan with his mother's line being the Dutch warmblood coloured Samber. Another stallion we have available is the grey show jumper Crocodile Dundy Z who combines the bloodlines of Olympic stallion Carthago Z out of the Ramiro Z mare.
Warmblood Horses For Sale
If you are looking to buy a horse with excellent bloodlines who has been well handled since being a foal and broken and produced professionally why not give us a call we offer a friendly approach with an emphasis on ensuring our horses find a home where they can excel and give lots of enjoyment to their new owners.
History of Warmblood Horses
A warmblood horse is a half-blood that was originally derived from the cross between a thoroughbred and the native cold blooded horses. The half-blood are ideally suited breeds for sport horses, warmblood horses have dominated the Olympics and the World Equestrian Games in the disciplines of dressage and show jumping. .
Warmblood breeds include the Hanoverian, the Oldenburg, the Trakehner, the Holsteiner, the Swedish SWB and Dutch KWPN.
Several Warmbloods dominate international competitions in show jumping and dressage, making it the breed of choice with Olympic equestrian teams around the world. The breed is derived from crosses between rugged draft horses and hot-blooded Arabian horses brought from the Middle East and Africa by warriors. The popularity of the breed increased at the end of the Second World War, when riding for recreational purposes has spread to the Western world.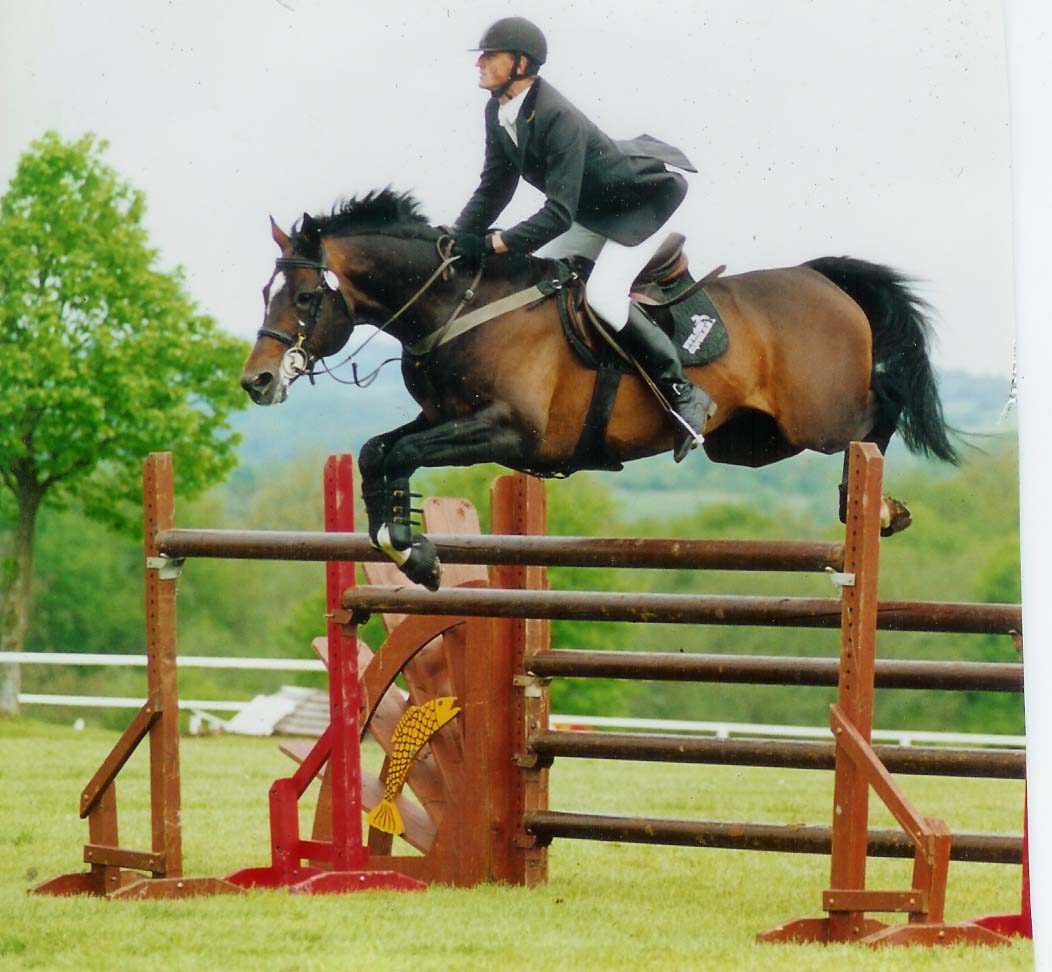 American Warmblood Horses
The American Warmblood or American sport horse is a stud-book of sport horses selected to the United States for the Olympic equestrian competitions such as dressage, the show jumping and eventing, but also disciplines more typically American as the hunter ridden horses.
The American Warmblood usually measure from 1.62 to 1.72 m at the withers, so this is often a large horse.
Any horse sport is likely to be accepted into the studbook of the American Warmblood provided to pass the selection tests and complete sports performance criteria.
Belgian Warmblood Horses (BWP)
The BWP is the international abbreviation for the Belgian warmblood stud book, Belgisch Warmbloed Paardenstamboek. This breed Belgian comes from crosses between the best lines of Norman blood and German Hanoverian. Another large Belgian studbook is the Zangersheide studbook, unlike the BWP studbook, Zangersheide stude book is focused of show jumping while the BWP is for all equestrian sports.
Polish Warmblood Horses
Poland may not be renowned as a producer of sport horses but numerous horses have been imported from this Eastern Europe country. One such horse was a coloured stallion Elew that was purchased by High Offley Stud were he became very popular with breeders attracting numerous mares for breeding.
Australian Warmbloods
Australia as a nation have a long history of competing at the highest levels of the sport especially eventing. Although they have a relatively young breeding program they have imported numerous warmblood horses to compete and breed from, at the London 2012 olympics the Australian team included former world cup winning stallion Sandro`s Boy competed by Lyndal Oatley. This exceptional stallion includes excellent bloodlines from the Oldenburg warmblood studbook, sired by Sandro Z out of an Argentinus mare.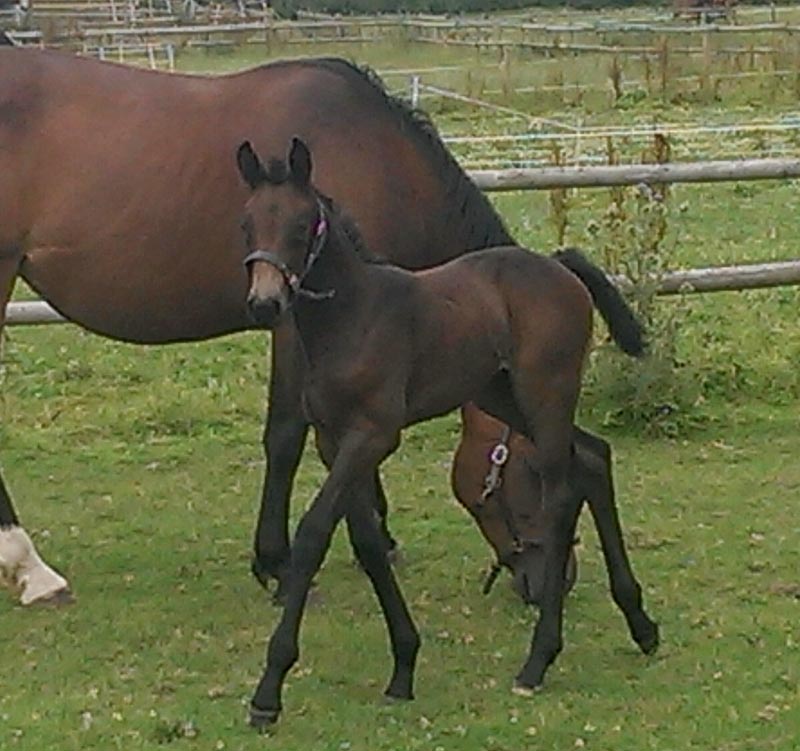 British Warmblood Horses
Over the last ten years there has been a revolution in British breeding, gone are the days of British rider having to cross the English channel to find horses with the potential to be equestrian stars of the future. High Offley Stud is one such yard who have helped contribute to the British sport horse breeding, over the years High Offley Stud has been home of international jumping stallions It's the Business (Dutch Warmblood), Arturo 8 (Holstein Warmblood), Frou Frou D'anchin (Selle Francais / French Warmblood). High Offley Stud mares are proven sport horses that include HOYS winners, nation cup horses and grand prix winners.
Canadian Warmblood Horses
Canada have long been a power in the world of showjumping home of the elite showjumping event Spruce Meadows, Canadian riders have been highly ranked in the FEI rankings for many years, one of the great jumping horses from Canada is the exceptional competition Big Ben jumped by Ian Millar, together the combination were one of the leading partnerships in the jumping arena.
Latvian Warmblood Horses
- As with most countries Latvia have their own stud book to encourage the breeding of horses for the different equestrian disciplines. Latvian warmbloods date back to 1856 when they began importing horses from the western horse breeds mainly from Germany, they imported bloodlines from the Hanoverian and Oldenburg stud book to breed with the native Latvian horses. Between 1920 and 1941 Latvia imported more horses from Western Europe this time from Holland again improving their own stock. The Latvian studbook was internationally recognised in 1952 and over the years more thoroughbred blood has been imported into the studbook improving the bloodlines.
Hungarian Warmblood Horses – The Hungarian sport horses started it development at the Hungarian state stud, Mezohegyes. With a focus for breeding horses for the usual equine disciplines ensuring they are brave, have good conformation and a natural scopey jump.


Warmblood Foals For Sale
With the finest bloodlines High Offley Stud breed numerous foals every year, with pedigrees that include the best showjumping breeding in Europe our foals are highly sought after with many of the foals going on to grow into international sport horses.


German Warmblood Horses
Germany are one of the elite equestrian nations and home of many great studbooks that includes the Oldenburger studbook, Holstein studbook and Hannovarian studbook. As the home of some of the best rider in the world such as Ludger Beerbaum, Anabel Balkenhol, Kristina Sprehe, Dorothee Schneider, Hauke Luther and the list goes on.

Palomino Warmblood Horses - Palomino warmbloods are not as common as the many other different coloured horses. High Offley Stud was home to palomino showjumper Frontline Sahara, a real winner competed by Ruth Minton.


Irish Warmblood Horses
Sunnora Son - Out of international jumping mare Sunnora, competed by Steven Hadley and Geoff Glazzard. Sunnora was a classical Irish mare, a big powerful type of horse with a huge amount of scope. Progeny from Sunnora Son have great temperaments that you would expect from the Irish bloodlines.

Bavarian Warmblood - Maybe the lesser known of the German breeding societies, the Bavarian studbook is however not to be underestimated, with many horses being approved and registered with them.

Westphalian Warmblood Horses - Another German breeding association the Westphalian again produces many horses for the different sports and disciplines but they are especially known for producing horses for the dressage ring.


French Warmblood Horses
High Offley Stud was home to selle francais stallion Frou Frou D'ànchin who jumped internationally as well as competing in the dressage ring, with exceptional French bloodlines he was a fantastic import for British breeders.

Austrian Warmblood - Another European country breeding association Austria have had a fantastic record in the equestrian world with horses like ET jumped by Hugo Simon who was the winner of the showjumping world cup final.


Young Warmblood Horses For Sale
As a stud we here at High Offley Stud have produced many exceptional horses, with a selection of young horses from novice 4 year olds up to international competition horses.

Oldenburg Warmblood Horses - Another German breeding association Oldenburger can be found all around the world with numerous stallions available at stud that are highly sought after by European breeders.