Augusta Futurity: Classic Non-Pro
Dianna Helm, Nowatta, Okla., and Patrick Collins, Lincoln, Ill., decided they'd rather tie as Augusta Futurity Classic Non-Pro Co-Champions late Friday night with 222 finals scores and draw prizes out of a hat rather than send their horses into the herd again.
Helm and 5-year-old gelding Arisoto Jazz (Smart Aristocrat x Sheza Jazzy Player x Freckles Playboy) marked a 222 from the leadoff draw in the second of two sets in the 20-horse finals to earn $8,112, a Champion's belt buckle, a set of spurs and a vest.
Collins and 5-year-old mare Oh Miss Peacock marked a 222 from the final slot in the second set to also earn $8,112, plus a Championship trophy, a Reserve Champion belt buckle, a pair of boots and a set of stirrups.
Helm and Collins took turns drawing their prizes out of a hat. Both felt like winners and were pleased with their horses, both started by trainer Craig Thompson, Buffalo, Texas.
"This is kind of a neat little coincidence," said Helm, who along with her husband, Bill, actually purchased Aristo Jazz from Thompson for $6,200 at a sale in Fort Worth just before he turned three. The horse had previously earned a combined $28,125 at smaller shows before picking up his top check and by far his most prestigious title in Augusta.
"It's been 20 years since I've been here. We had an incentive horse in the 4-year-old. We didn't advance with that one, but it was the primary reason we came," Helm said. "This is a prestigious place. We brought four horses out and this he's the only one that made it to the finals. This saved my week."
Dianna and her husband Bill Helm are heavily involved in the cattle business. Their upcoming schedule will include proving about 7,000 head for May's Breeders Invitational Cutting in Tulsa, Okla. The couple does a lot of its own horse training, but Barnsdall, Okla., trainer Tommy Marvin has also worked with them and their horses the past two years. Marvin has improved their cutting program quite a bit, Helm said.
Regarding he and Oh Miss Peacock's 222 from their No. 10 draw in the 10-horse second set, Collins said he wasn't even thinking about a possible title as they walked to the herd.
"What I was trying to do was be clean and accurate. Because we were last in the set, the cows were pretty challenging," Collins said. "My goal was to get as lined up as possible and be very smooth and accurate. I wasn't even thinking about the score. I was going to let the cards fall where they may."
Asked about opting for the Co-Championship rather than a work-off, Collins said, it was an easy decision. "These horses go through a lot. My horse and her horse gave it everything they had. There was no need to go and do it again."
Oh Miss Peacock (High Brow Cat x Oh Cay Shorty x Shorty Lena) is a full sister to 2006 and 2011 National Cutting Horse Association Futurity Open Champions Oh Cay Felix and Oh Miss Caroline, a 2003 gelding and 2008 mare both bred and owned by Patrick and his wife Laura Collins. Craig Thompson trained and rode both those horses to NCHA Futurity victories. Oh Miss Peacock has not quite matched her siblings' earning power. Still, her second career limited-age victory, following fall's Brazos Bash Derby Non-Pro victory, also with Pat Collins in the saddle, did boost her earnings to more than $62,000.
As Oh Miss Peacock keeps competing, she's also expected to join her mother, Oh Cay Shorty, and double the size of what has been the world's top one-horse cutting broodmare band. She's expected to become a first-time mother next year, after producing an embryo after early spring's NCHA Summer Spectacular in Fort Worth, Texas, Collins said.
Oh Miss Peacock's 4-year-old sister Oh Miss Caroline did not compete in Augusta, but Collins and her big brother "Felix" did, placing third in Augusta's first-ever Mercuria/NCHA World Series of Cutting Thursday night. That boosted Oh Cay Felix's career earnings past $450,000. Oh Miss Caroline earned $200,000 with her 2011 NCHA Futurity Open win. Including Oh Miss Peacock's total, the three full siblings have topped $700,000. There's also no reason to suspect all three they won't add to that total for a while. They also have five more 2-year-old full siblings, all owned by 2011's leading cutting horse owners, Patrick and Laura Collins, and all in the early stages of training.
Patrick Collins competes again Saturday night during the Augusta Futurity Non-Pro finals aboard Lach Down (Chula Dual x Oh Cay Shorty x Shorty Lena), a 2008 gelding that's named about Pat and Laura's youngest son, Lach.
Equestrian Direct
|
Equestrian Jobs
|
Stable Rugs
|
Equestrian Clothing
|
Equestrian Services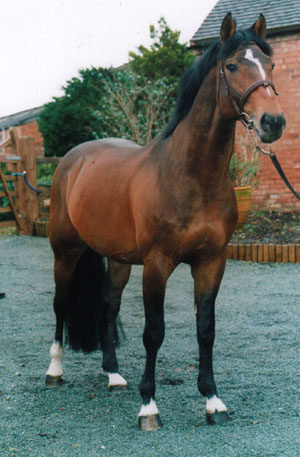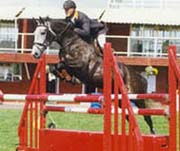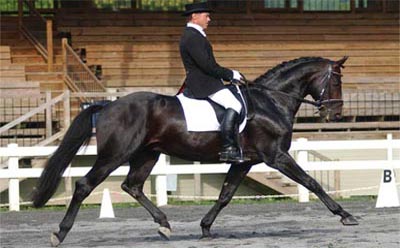 Ponies For Sale Adabrock
|
Increase Google Rankings
|
Akhal Teke
|
Swedish Warmblood Stallions
Alarm Companies - Grampian - Bieldside
|
Jackson Reed Stephenson
|
CCTV Security Camera`s
Belgium is a leading nation in equine sports, Find belgium show jumping stallions at stud with the stableexpress horse breeding database -
Welsh Section C Stallions
Horses for Sale and Loan in the UK - Free Classified Horse Sales Ads - Advertise your ponies for sale - also horseboxes and horse trailers for sale -