Danielle Farnsworth continues her fine form
Danielle has continued in excellent form during May and June with some very good results, especially from her very promising Caramelle KTL. " Mel" has been very busy the last two months and this talent Dapple Grey mare started May with an excellent 2nd place in the Foxhunter first round at Arena UK. Danielle then brought her over to the Wisbecq CSI** show in Belgium to give her some International experience and she performed with great credit finishing an excellent 5th in the 1.25m International open and finishing the show with a good 8th in the 1.30m International open.
Back abroad again in June, at the Reims Young Rider show, Caramelle KTL continued to impress with an excellent 6th place in the 1.35m Open event. Danielle and "Mel" brought their good form back to the UK jumping double clear in both the 1.25m and 1.30m contests at the Hand Equestrian Center.
With the Foxhunter and Newcomers 2nd round events Caramelle KTL's main targets for 2009, Danielle jumped her at the East of England show in Peterborough and was very unlucky to finish in 13th place in the 2nd round of the Newcomers, this after winning the Foxhunter contest earlier in the show. Danielle remains very confident that Caramelle KTL will make up into a very nice horse and will be competing in more 2nd rounds events with her during July.
Danielle's stable star Orlof Wisbecq has also been in excellent form and has been busy since his class performance at Wales & West. At the Wisbecq CSI** International meeting "Wilf" was in super form with a very impressive double clear to finish in 5th place in the 1.45m International Open and then followed that up with an even more impressive placing in the 1.50m Grand PRIX finishing 8th in a very strong field over a big and technical track. Back in the UK, 'Wilf" continues in good form with an unlucky four faults in the PCA Grand Prix at the Hand Equestrian Centre. Danielle then took her star to the East of England Show and 'Wilf' was desperately unlucky in the Area Trial, throwing a shoe in the middle of a combination 'Wilf' lost his stride and Danielle had to run out and take a circle. 'Wilf' and Danielle were clear to that point, and remained clear the rest of the way, and with only three clears if was a very unfortunate thing to happen. Danielle finished the show with 'Wilf' coming an excellent 4th in the 1.30m open. Danielle will be hoping 'Wilf' maintains his form over the next few weeks as they will be competing at Weston Lawns, Castle Ashby and Bosworth over the next few weeks.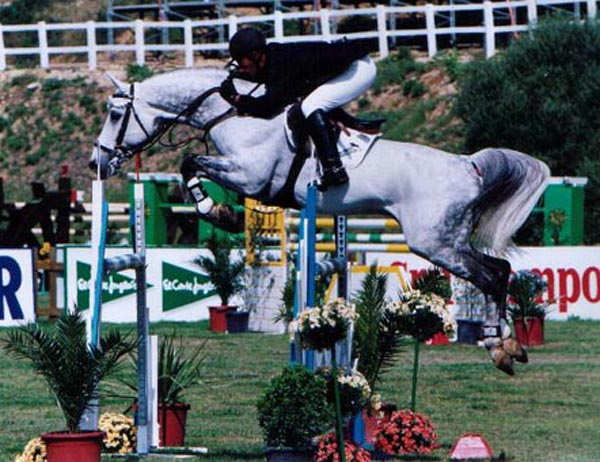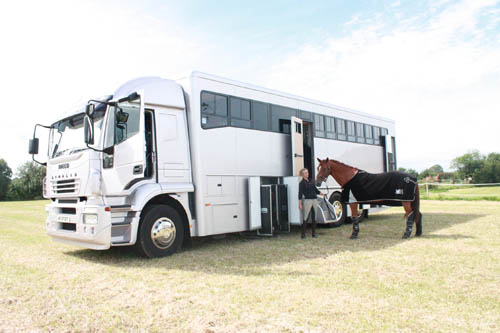 Horse Transporters
|
Equine Vitamins
|
Horse Shop
|
Advanced Security Systems - Blaenau Gwent County Borough - Cwmtillery
|
Stallions
|
Horse Directory
|
Equine Services - Horse Paintings
Equine Products
|
Stallion
|
CCTV Security
|
Equine Marketing
|
GP Saddles

Third GERMAN MASTER in Succession for Isabelle Werth
Read More