Karen Brody, Chuck Roven Derby Amateur Co-Champions At South Point
Derby Amateur Co-Champions Chuck Roven & Karen Brody - Registered nurse Karen Brody, Bell Canyon, Calif., and gelding Oak Ill Be Peppy marked a 218 from the No. 1 draw in Saturday's 12-horse Derby Amateur event and movie producer Chuck Roven, Los Olivos, Calif., rode stallion Peptolistic to a 218 from the 12th and last draw as they tied for a Co-Championship to earn $1,565 and their first titles with each horse. Roven also earned an extra $1,000 as Senior Division Champion.
Brody, 52, who had previously earned about $90,000 as a cutter, bought Oak Ill Be Peppy (Skeets Peppy x Oak Ill Be Peppy x Ill Be Smart) from the horse's breeder and original owner, Vaughn Zimmerman, Springfield, Mo., in early fall of 2010. She and the horse finished near the top a few times before tying for a title. Morgan Cromer, Templelton, Calif., has also competed well with the horse in the Open division. Recent National Reined Cow Horse Association Futurity Open Champion rider Todd Bergen, Eagle Point, Ore., originally trained the horse, a prior winner of $42,783.
"He's a great horse and he's fairly easy to ride," said Brody, who cares for cardiac rehabilitation patients. "I was determined to have some good cuts. I was a little nervous going in first. I usually don't like to cut first, but Morgan [Cromer] told me it's the best place to be."
Roven, 62, a movie producer whose next two films are about Batman [The Dark Knight Rises, due out in July of 2012] and Superman [Man Of Steel, due out in June of 2013], teamed up with Peptolistic, a horse he bought last week, for a dramatic event-tying run from the last draw.
"I do like cutting last," Roven said. "When you cut last, you know what you've got to beat. I've had good luck going last."
Peptolistic (Peptoboonsmal x Moms Stylish Socks x Docs Stylish Oak), a blue roan stallion bred and owned until last week by Tim Drummond, Pawhuska, Calif., competed with Roven right after changing hands at the Brazos Bash in Texas exactly a week before teaming with his new owner for a co-championship. Shannon Hall, Comanche, Okla., trained the horse.
"He's a terrific horse," Roven said, adding a "pilot error" on a third cow spoiled the pair's debut seven days earlier in Texas. "I was glad that I didn't do that this time."
Stephanie Haymes Roven, Chuck's wife and the NCHA's 2008 Non-Pro World Champion rider, prepared the horse for her husband in Las Vegas this week.
The South Point Futurity continues today with the 5/6-Year-Old Amateur finals and the second round of Futurity Open competition, plus a turn back horse team-penning event.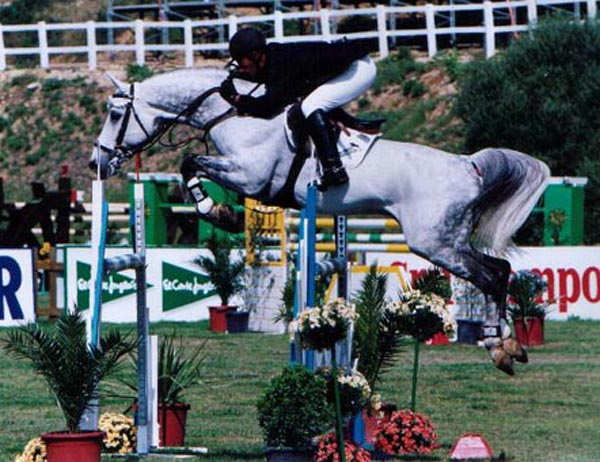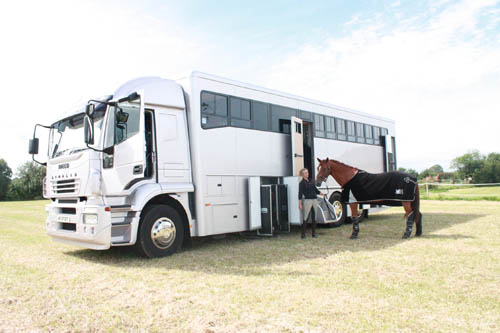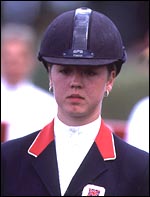 Turnout Rugs
|
Stable Construction
|
Event Horses
|
Australian Stallions At Stud
|
Event Horses
|
Horse Websites
|
Katie Price Equestrian Collection Pictures
|
Tent Security Alarm
|
Online Web Marketing
|
Stallions

Commentary: Making a Difference with Equine Experience
Read More