-
Stableexpress
-
Horse News
-
Niagra B and Derek Morton placed at FEI World Breeding Championship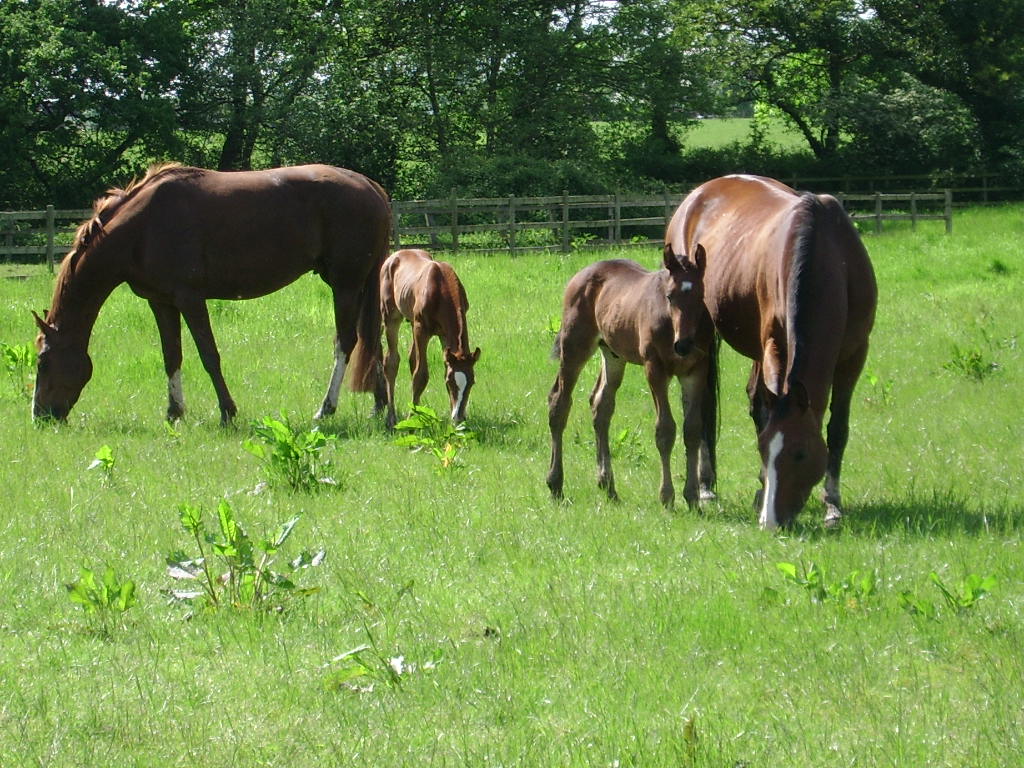 Niagra B competed at the World Breeding Championships at Lanaken, we travelled out with other British representative Lisa Hales. Niagra B had a consistent weekend and qualified for the final on the first day out of 90 of Europes best 6 year old showjumping horses, the championship was a tough competition, she jumped a fantastic round and had an unfortunate 4 faults knocking the planks after the water jump, Niagra B was the highest British placed horse in the 6 year old championship she and ended with a very respectable 12th place.
Niagra B has had a fantastic year qualifying for 3 finals at the Horse Of the Year Show and being placed highly placed in both the Newcomers and the Grade C, we are looking forward to next year where we will be aiming to return to HOYS for the Foxhunter and the 7 year old, we will also hopefully be able to return to Lanakin next year to see if we can improve on our 12th place.
While at the World breeding championship an attractive foal has caught our eye in the auction which we ended up purchasing, his name is Zip Z and he is a lovely foal that is full of charachter. Zip Z will bring some exciting new bloodlines to High Offley Stud and we are looking forward to his arrival.
The pedigree of Zip Z`s sire Zandor Z is of extremely rare quality. Sire Zeus has a great reputation as jumping progenitor and has produced many international super-jumpers, including Midnight Madness (Michael Whitaker), Hauser's Zypria (Dirk Hauser), Virtual Village Zalza (Nick Skelton) etc. 

Zandor Z inherits his jumping genes not only from Zeus, but also from his dam Pusteblume (Polydor) who was internationally very successful herself by the name of Sprehe Padua under Ralf Schneider. 

Padua's dam is the Holstein Ascona (Aladin} from lineage 4965, who, in combination with Polydor, produced the following successful international jumpers:

Sonora La Silla (Jan Tops) - winner Goteborg and London World Cup qualifiers
Sprehe Padua (Ralf Schneider) - winner '98 Champion at von Dortmund
Poor Boy (Beat Mändli) - winner '98 World Cup qualifier in Berlin
Pikes Peak (Volker Höltgen) - winner S-level of DM 100,000


Sonora La Silla is dam of the international show jumper Zodiac (Holger Hetzel}, like Zandor Z a son of Zeus. This originally Holstein family has also produced the international jumper Daesy (Alcatraz} from Hauke Luther and the successful jumping stallion Clinton (Carolus I} from Thomas Voss. 

DAM: Zip Z's damn is by the international grade A Purioso out of a Nimmerdor mare. Nimmerdor needs no introduction, in 2000 he was voted the stallion of the century in Holland.
Related Articles
It`s The Business x Mosaik Foal - Pretty Business
IT'S THE BUSINESS foal has been born to our own showjumping mare MOSAIC. A chestnut filly with the 'Teddy' (stable name of it's the business)white blaze and socks. MOSAIC is a superbly proportioned mare with lots of scope, who's career was cut short by an eye injury. She is a super brood mare who last year bred a foal by the top showjumper ARKO III.
French Sports Horse
Frou Frou D`anchin of High Offley Stud combines the best french show jumping breeding has to offer, Frou Frou Danchin was an international showjumper and has proven to be an exciting breeding stallion producing quality young stock for the future.
Showjumping Selle Francais Stallion               
High Offley Stud is a leading UK stud Farm and home of proven competition stallions at stud, the stallions at High Offley Stud have some of the finest bloodlines from the leading stud books including KWPN, Holsteiner, Zangersheide, Selle Francais, Oldenburg, AES and many others. Our stallions also have proven competition records with stallions who have competed internationally in show jumping. The stallions at High Offley