-
Stableexpress
-
Horse News
-
Sunnora Son Best Of British
British showjumping breeding has produced many outstanding showjumpers over the year and High Offley Studs own stallion Sunnora Son can now be considered best of British. A product of British breeding himself he is continuing to produce outstanding showjumpers, in this week horse and hound his son Temple Ryefield was named one of the top 5 British bred showjumping horse by money winnings along with other outstanding showjumpers Tinka`s Serenade, Opportunity B, Animation II and Billy Congo.
Temple Ryefield competed by Paul Barker has been a regular winner on the national and international circuit. Temple Ryefield has been ultra consistent with Paul Barker for many years, In 2010 Temple Ryefield was placed 3rd in the A&B final at the British Open and was the winner of the speed class Chester CSI *** .
Sunnora Stud stands at High Offley Stud for the 2011 season, retired from jumping Sunnora Son is available for natural covering his kind temperament produce wonderful horses for both amateur and professional riders and has offspring competing as advanced eventers as well as international showjumpers.
Sunnora Son pedigree combines quality of the dutch warmblood with the temperament of the Irish warmblood, both his parent Its the business and Sunnora competed internationally at the highest level.
For more information on using Sunnora Son please call 01785 284975, 01785 284099, 07811 329229 or Email:
Highoffleystud@yahoo.co.uk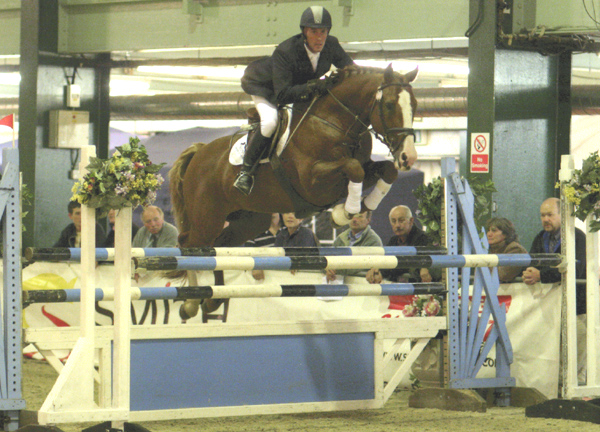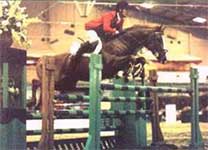 Equestrian Clearance - Mens Funny T Shirts
|
Performance Horses For Sale
|
Equestrian Store
|
Stable Rugs
|
Equestrian Classifieds
|
British Show Jumping Equestrian Clearance - Childrens Riding Clothing
Related Articles
Sunnora Son Best Of British
British showjumping breeding has produced many outstanding showjumpers over the year and High Offley Studs own stallion Sunno
International rider Andrew Davies to ride Crocodile Dundy Z
Our exciting young stallion Crocodile Dundy Z (Carthago Z x Ramiro Z) has gone to the yard of Andrew Davies, where he will be brought on slowly and competed throughout the UK this summer with the aim of qualifying for the 6 year old championships. Crocod
Arturo 9 Qualifies 5 year old final at Scope
Today our exciting young stallion Arturo 9 qualified for the 5 year old final at the BSja scope festival of showjumping. The first qualifying class was held in the championship ring in the bingley hall with 148 starters Arturo 9 was early to go and jumped a fantastic clear round giving every fence room to spare, with over 40 clears in the first round the track was put up for the second round again a spectacular clear put
High Offley Horses At BSJA Scope Festival Of Showjumping
Well its that time of year again the scope festival of show jumping is fast approaching and the stafford county show ground is due to fill up with the 1000's of competitors and fans.

High Offley Stud is again proud to lend our support to the show and are sponsoring the 1.30m which should hopefully provide some exciting show jumping as it always does.

High