-
Stableexpress
-
Horse News
-
Sunnora Son Best Of British
British showjumping breeding has produced many outstanding showjumpers over the year and High Offley Studs own stallion Sunnora Son can now be considered best of British. A product of British breeding himself he is continuing to produce outstanding showjumpers, in this week horse and hound his son Temple Ryefield was named one of the top 5 British bred showjumping horse by money winnings along with other outstanding showjumpers Tinka`s Serenade, Opportunity B, Animation II and Billy Congo.
Temple Ryefield competed by Paul Barker has been a regular winner on the national and international circuit. Temple Ryefield has been ultra consistent with Paul Barker for many years, In 2010 Temple Ryefield was placed 3rd in the A&B final at the British Open and was the winner of the speed class Chester CSI *** .
Sunnora Stud stands at High Offley Stud for the 2011 season, retired from jumping Sunnora Son is available for natural covering his kind temperament produce wonderful horses for both amateur and professional riders and has offspring competing as advanced eventers as well as international showjumpers.
Sunnora Son pedigree combines quality of the dutch warmblood with the temperament of the Irish warmblood, both his parent Its the business and Sunnora competed internationally at the highest level.
For more information on using Sunnora Son please call 01785 284975, 01785 284099, 07811 329229 or Email:
Highoffleystud@yahoo.co.uk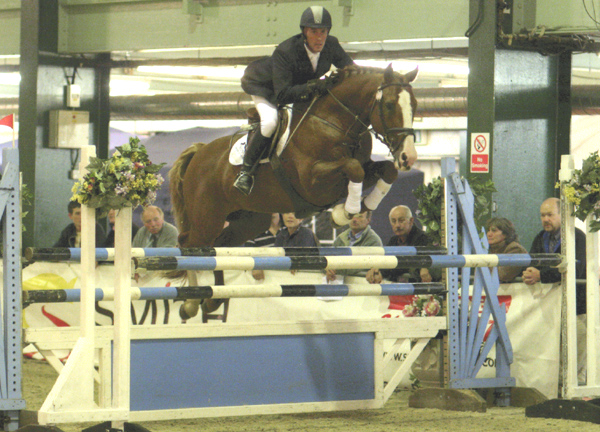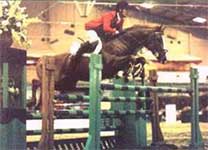 Equestrian Clearance - Mens Funny T Shirts
|
Performance Horses For Sale
|
Equestrian Store
|
Stable Rugs
|
Equestrian Classifieds
|
British Show Jumping Equestrian Clearance - Childrens Riding Clothing
Related Articles
Sunnora Son Best Of British
British showjumping breeding has produced many outstanding showjumpers over the year and High Offley Studs own stallion Sunno
Sport Horse For Sale
For Sale - Eighteen an excellent performance horse who could excel in any equestrian sphere showjumping dressage or eventing. Eighteen has competed in affiliated show jumping and dressage competitions and has also been cross country training where she jumped all the natural fences including the water obsticles, please conact us for more informations and arrange a viewing.
High Offley Horses Come Back Winning
Alec and the horses have come back from a few weeks break on winning form over the last 2 weeks the horses have competed at Prescot and Kingswood and at both shows came back with a red ribbon.

At Kingswood Frou Frou D'anchin jumped well to capture 1st prize in the 1.25m while the following week it was Niagra B's turn to win the 1.25 at Prescot with two lovely flowing round.
Home Bred Foals For Sale - Arturo`s Catch
Arturo`s Catch was bred at High Offley Stud and includes some of the finest showjumping bloodlines in europe including names such as Athlet Z, Lord, Ramiro Z, Alme and many others. . Arturo's Catch is a fantastic looking horse with a lovely kind kind temperament. Arturo's Catch is an exciting young horse for the future with a flawless loose jumping technique he's one to watch for the future. Arturo`s Catch Has been sold a