-
Stableexpress
-
Horse News
-
Whitaker Family Tree Showjumpers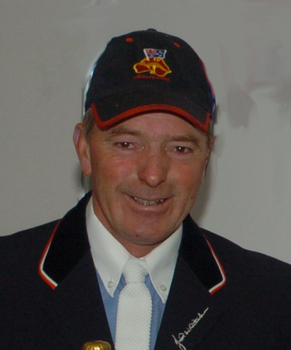 The name Whitaker is synomonus with show jumping there are probably the most successful family in the sport of show jumping. The Whiter family begins with 4 brothers from yorkshire, the most famous of these brothers are John Whitaker & Michael Whitaker who have both been the cornerstone of the british show jumping team for the last 30 years in 1984 John Whitaker & Michael Whitaker were members of the silver medal winning team at the 1984 Los Angeles Olympics. Ian Whitaker & Steven Whitaker are both highly accomplished horseman who have both competed in the sport.
These 4 brothers have spawned 13 children and not one of them seems to lack the horse gene. John Whitaker who is married to Claire whitaker have 3 children Louise Whitaker, Robert Whitaker & Joanne Whitaker. Robert Whitaker is consistently in the top 10 riders on the British Show Jumping Associations rankings and has competed on many nations cups and at shows all across the world. Louse Whitaker has also proved herself to be a talented rider she has also represented the UK in nations cups as well as competing at the highest level in 1998 Louise Whitaker finished 3rd in the Queen Elizabeth II Cup. Louise Whitaker now concentrates on producing the numerous young horses based at the stable yard. Michael Whitaker's eldest child is only 6 but is already riding ponies and is expected to start competing in the ring. Steven Whitaker has 4 children the 2 eldest Ellen Whitaker & Joe Whitaker have both already established themselves at senior level. Ellen Whitaker has already shown herself to be one of the leading UK lady rider at the age of 18 she finished 2nd in the Hickstead derby to her uncle John Whitaker. Joe Whitaker was in the Junior European Championships team that won bronze medal in 2006. Son Thomas Whitaker has won the junior show jumping title at the Horse of the Year Show October 2006. Not to be outdone by his 3 brothers Ian whitaker seems also to be a farther of a new british show jumping prodigy William Whitaker. In 2006 William Whitaker won the Junior European Show Jumping Championship in Athens. In 2007 William Whitaker made an impressive debut at World Cup shows this year, jumping a double clear to finish third in the Grand Prix at Vigo. William Whitaker is now based with his uncle Michael Whitaker who is his helping him to progress in the the sport. Ian Whitaker's other 2 children George and James have also enjoyed success with their ponies last season.
The Whitaker clan great success is due to there natural talent along with upbringing in the world of show jumping, all the whitaker's work very closely together helping each other with training advice as well as sharing horses. It is a fair bet that the whitaker family will be at the top of the sport of show jumping for a long time to come.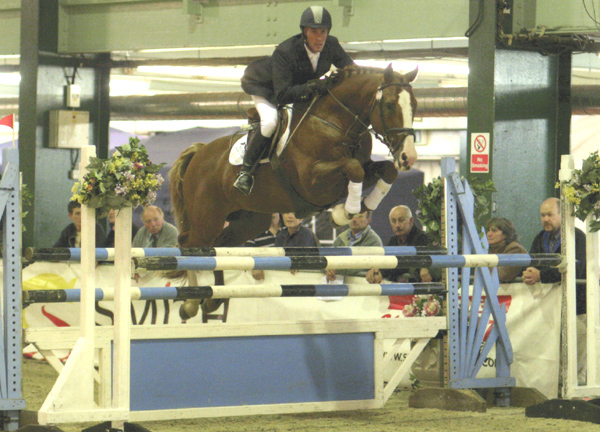 KWPN Dutch Warmblood Stallions
|
Jumping Yards
|
Wasps Removal Milton Keynes
|
Show Jumping News Website
Visit http://www.stableexpress.com
Related Articles
John Whitaker Stallions
John Whitaker is one of the UK`s leading showjumping riders and over the years had a huge amount of succes on a number stallions including Randi, Peppermill, Utah Van Erpekom and many others. Find information online at stableexpress horse database.
John Whitaker and Peppermill selected for Beijing Olympic Games 2010
The British Olympic Association (BOA) have selected the Dressage and Show Jumping riders to be part of Team Great Britain for the Beijing 2008 Olympic Games. This completes the Equestrian team for the Olympic Games.
John Whitaker, Tim Stockdale, Tina Fletcher and William Funnell announced for Team GB at Hickstead
The squad representing Great Britain for the UK and 7th leg of the FEI Top Level Nations Cup competition which takes place at Hickstead on Friday 20th July will be:

John Whitaker from Huddersfield with his wife Clare's 11 year-old chestnut stallion Maximillian IV. John has only been competing Maximillian since the beginning of the year and made their debut in Top Level Nations Cup competition at St Gallen where they produced a clear in the second round.

Tim Stockdale from Northamptonshire will be making
John Whitaker and Argento win Hagen Grand Prix
John Whitaker riding Argento II (v. Arko III) jumped double clear and grabbed the lead to take a narrow victory in the Grand Prix of Horses & Dreams Hagen winning the Brit 18,750 euros. Meredith Michaels-Beerbaum rode with the KWPN Unbelievable 5 (v. Manhattan) for second place. Third place was Luciana Diniz, with the For Pleasure-daughter Fit for Fun.
John Whitaker and Virtual Village Welham Win Hickstead Derby
The wonderful 20-year-old Virtual Village Welham gave John Whitaker his third emotional victory in the British Jumping Derby yesterday, after completing two foot-perfect clear rounds. The 45-year-old rider and Keeley Durham's venerable horse received a standing ovation as they completed the winning jump-off round.

The wonderful 20-year-old Virtual Village Welham gave John Whitaker his third emotional victory in the British Jumping Derby yesterday, after completing two foot-perfect clear rounds. The 45-year-ol
John Whitaker victory in Grand Prix of Liège
In a jump off of nine in the Grand Prix of Liege, John Whitaker riding Argento (v. Arko III) finished in the fastest time of 36.41 seconds.

Anne-Sophie Godart, last year's winner of the Grand Prize at the two stars CSI Mechelen, was Carlitto of Zorgvliet (Burggraaf) finished in second place. Third place was Belgian rider Philippe Le Jeune with Carlino STX (v. Carvallo).
John Whitaker defeats Di Lampard to secure sixth win
John Whitaker secured his sixth victory of this year`s Olympia Show Jumping Championships in yesterday`s Eurosport Christmas Hamper, defeating Di Lampard (who was also runner-up in Sunday`s winner-takes-all Kickon Masters) by 0.47sec, with Italy`s Arnaldo Bologni finishing third.

John Whitaker secured his sixth victory of this year`s Olympia Show Jumping Championships in yesterday`s Eurosport Christmas Hamper, defeating Di Lampard (who was also runner-up in Sunday`s winner-takes-all Kickon Masters) by 0.47sec, wi
John Whitaker Wins Mauren Grand Prix Riding Lord Z
John Whitaker stormed to victory in yesterdays Grand Prix at CSI-A Mauren (LIE) riding Clare Whitakers 12 year-old bay stallion, Lord Z. John jumped the fastest clear round in the jump-off, beating Switzerlands Willi Melliger into second place and Hollands Albert Zoer into third. Full results are as follows:-



The ACT Showjumping Club
The ACT Showjumping Club is a not-for-profit organisation dedicated to promoting the sport of show jumping within the Canberra region of Australia.

Managed and operated by volunteers, the club hosts regular training days, competitions, instructional clinics and social events. The club also supports the activities of other equestrian organisations within the region.

The ACT Showjumping Club currently has over
Great Britain Kick Off 2010 Campaign In Lummen
World Class Showjumping Performance Manager Rob Hoekstra today announced the four riders who will represent Great Britain at CSIO4* Lummen, taking place later this week. Ben Maher, Ellen Whitaker, Phillip Spivey and Mark Armstrong, accompanied by Chef d'Equipe and World Class Showjumping Performance Manager Rob Hoekstra, will all travel to Lummen in Belgium this week to contest the Belgian Nations Cup. Ben Maher, 27, from
HOYS Round Up Day 2 – Thursday
The opening International competition, the Grandstand Welcome Stakes, was a win for Ireland's Shane Breen riding his own eleven year –old chestnut gelding Dorada. Second place went to Great Britain's Nick Skelton aboard Beverley Widdowson's Nemo 119 with Geoff Billington and Patricia Fraser's Pedro VI in third.

Grandstand Welcome Stakes

1st Shane Breen IRL Dorada – 0/0 34.09 secs

2nd Nick Skelton GBR