High Offley Stud have a proven track record of producing talented sport horses, we achieve this with the use of outstanding mare with excellent pedigree`s as well as a proven track record in the show jumping arena.
Niagra B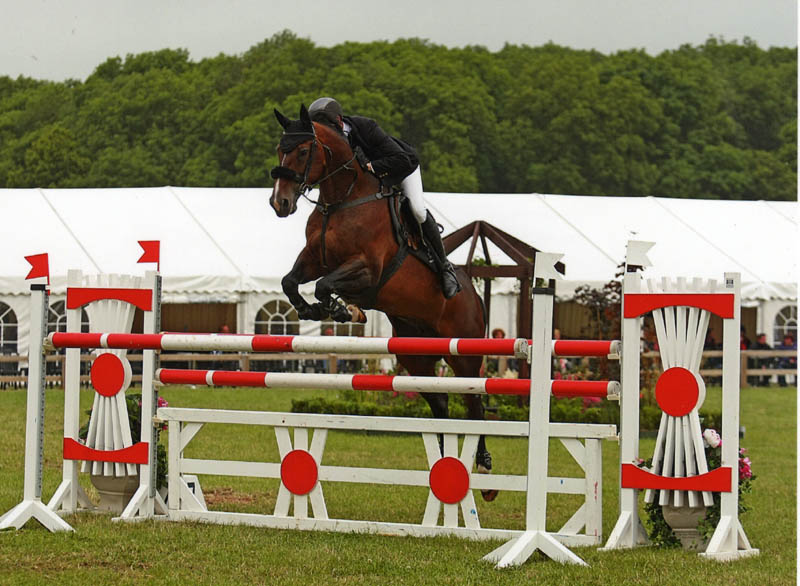 Born in Scotland, Niagra B is a rare mare that not all are fortunate to ever own, purchased by High Offley Stud as a 5 year old she quickly showed her talent for show jumping, as a 6 year old she qualified for Horse of The Year show in the Newcomers, Grade C and 6 year old finals and achieved placing`s in all competitions, she then represented Great Britain as the world breeding championship in Lanakin where she was the highest placed British horse in the final. She continued this excellent form as a 7 year old again qualifying for horse of the year show, this time in the Foxhunter and the 7 year old final, she again traveled to Belgium to represent Great Britain in the world breeding championships, As she got older her form did not did as she was place and won classes on the national county circuit as well as abroad, among the titles she claimed was the Breeders Cup at the festival of showjumping, beating a strong field.

Sire of Niagra b is Bandiet a Scottish stallion who competed as a show jumper and a dressage horse, his pedigree included Purioso the renowned KWPN stallion. Niagra B mother is by the great Ramiro Z who is one of the most successful breeding stallions of all time with progeny that include the world cup winner and two times Olympic gold medal winner Ratina Z

At the end of jumping career Niagra B become a brood mare for High Offley Stud, using our own stallions she has produced some very exciting young horses including Velvet an attractive black 17h mare with scope to burn.
Marilyn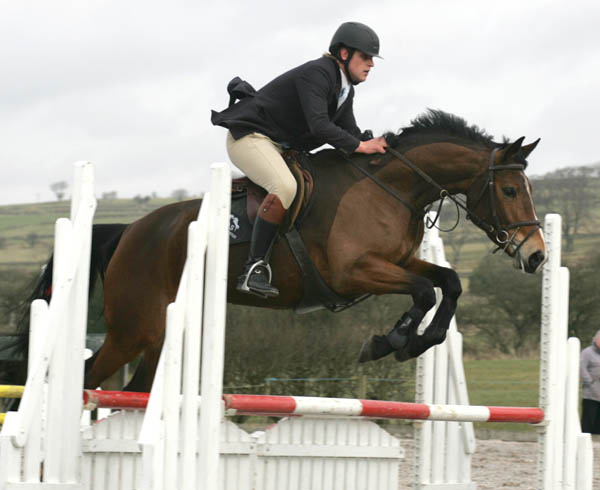 A mare with an excellent pedigree Maz is sired by the great stallion Animo who competed in the Barcelona Olympics, as a stallion he quickly became a popular choice with many of the worlds top breeders and competition riders around the world. As well as an excellent jumping record Animo is also a proven sire with many excellent competition horses such as Aniapollo (Norman Dello Joio), Andiamo Z (Jos Lansink, Jean Claude Vangeenberghe, Christof Cleeren), Billy Orange (Roelof Bril), Robin Hood W (Ben Maher), Clear Round than party (Geir Gulliksen), VDL Pessoa (Viktor Texeira) and many others.

Marilyn showed promise as a showjumper with the traditional animo spirit and athleticism, unfortunately after suffering an injury she become a High Offley Stud Brood mare, she has currently bred three lovely young horses, the first by Crocodile Dundy Z while the second foal was bred via AI with some of the last straws of semen from Arturo 8.


High Offley Poppy - Bazaars Texas x Marilyn
Sired by coloured stallion Bazaars Texas, High Offley Poppy is a sport horse with excellent paces, impressive jump and a good temperament. High Offley Poppy is a horse with all the skills to compete in any equestrian sphere.
Arturo`s Whisker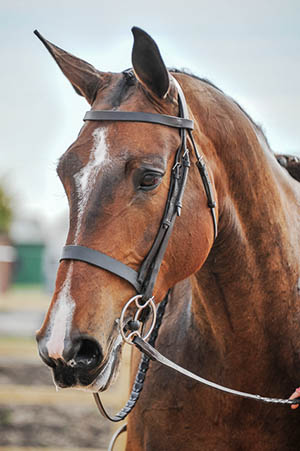 Sired by Arturo 8 out of a Sandro`s Whisker mare, Arturo`s Whisker is a horse with a proven pedigree of producing horses with excellent temperaments and trainablility as well as the ability to compete in a number of equestrian sphere. Sire Arturo 8 is a favorite around High Offley Stud, for the years we owned this great Holstein stallion he won many international competitions and after his death we are still being blessed with the many offspring he left us, all of which showing much promise. Mother line Sandro`s Whisker was also a grade a jumping stallion, descending from the Sandro bloodline who has produced some of the worlds top jumping horses such as Sandro`s Boy as well as talented dressage stallions such as Sandro Hit.

Arturo`s Whisker competed up to Newcomers as well as placing in the show ring, a big roomy mare her offspring will help make the next generation of sport horses at High Offley Stud.
Oddball
By Sunnora Son of Niagra B, Oddball is a strong looking mare with some great bloodlines, including Sunnora Son, Its The Business, Jasper, Le Mexico, Purioso, Ramiro Z and many others. Bred to jump she came out as a novice showing lots of scope as you would expect, quickly progressing to Newcomers before an injury forced us to retire from the competition ring, turning her into a broodmare, her first foal is a grey colt by Crocodile Dundy Z, hopefully the first of many more exceptional foals for the future of High Offley Stud.

High Offley Stud have a long history of breeding and have always used brood mares of the highest caliber

Mosaic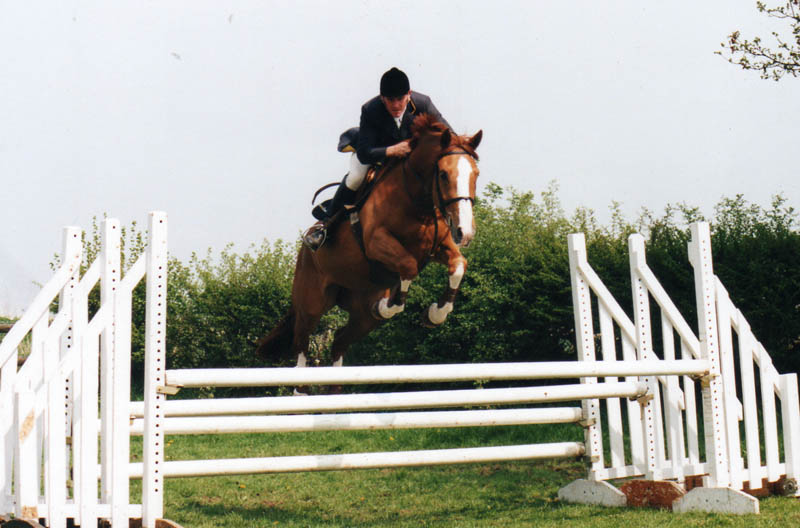 Sire Laramee combines two renowned bloodlines Landgraf I and Calvados, both have produced many international sport horses and approved stallions. Dam Cecil is a proven broodmare as well as producing Mosaic she is also the mother of Calando he was jumped internationally by Vicki Bevan. Mosaic was purchased by High Offley Stud as a four year old and produced through age classes with much success, as a 6 year old year traveled to Spain to jump in the 6 year old series where she was one of the most consistent 6 year olds at the show. Mosaic continued to do well before being retired early because of an eye injury. Mosaic then became a broodmare and has produced some exceptional progeny including Miss Arko (Arko II) who was placed at the British National Championships and Arturo`s Renaissance who is currently jumping 1.30m.

Mosaik was born in 1994 and competed until she was a 7 year old. She has a great competition record jumping up and out of fox and competing on the Sunshine Tour in Spain in the age classes with many wins and placings. She has also competed at the Festival of show jumping and the Scope championships. Her promising jumping career was prematurely ended at 7 by an eye injury. She began her breeding career and has produced some very exciting youngstock including a stunning foal by International showjumper Arko in 2002. Mosaic is a very attractive mare with a huge athletic jump.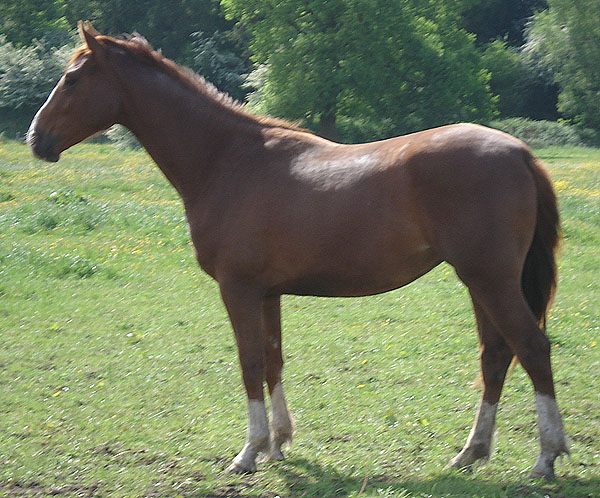 Mosaik Danchin (Frou Frou D`anchin x Mosaik) - A beautiful chestnut mare, Mosaik D`anchin is another fine product of our exceptional brood mare Mosaik. Mosaik Danchin is a strong type with good movement, she was sold as a 4 year old and has given her owner lots of fun as an allround sport horse.
Fleetway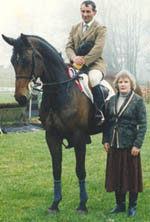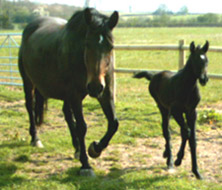 Fleetway is an old fashioned mare with plenty of size and substance, standing at 16.3hh Fleetway proved herself in the show jumping arena, becoming a grade A at the age of 5. as a 5 year old she jumped in the Grade C championship and the Newcomers final at the horse of the year show, winning the newcomer and getting placed 3rd in the Grade C final. She continued this winning form into open competitions.

As a broodmare Fleetway has produced many fine young horses, including easy (Hello Oscar), Oscar Way (Hello Oscar), Wodka (Arturo 8) and Brindly (Arturo 8) all are lovely horses doing well with there owners.
La Boheme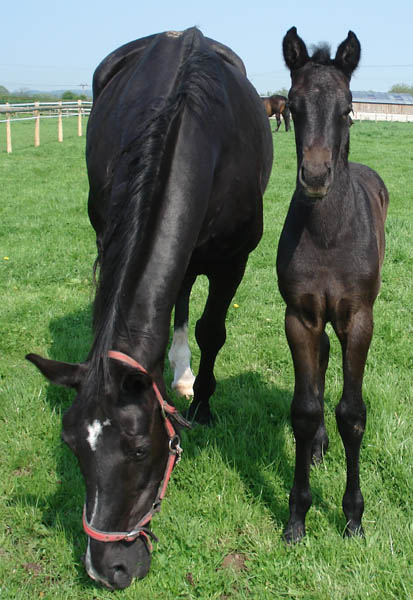 La Bohem performance record is very impressive jumped by Mannel Watson she had a good carrier before becoming a brood mare. Her breed profile is also very impressive being by the stallion Sultan who is also the sire of Geoff Billington's Olympic ride It's Otto

La Bohem has been an excellent broodmare for High Offley Stud she is already a mother to 2 graded stallion as well as a promising mare who is currently competing in Foxhunters / 1.30m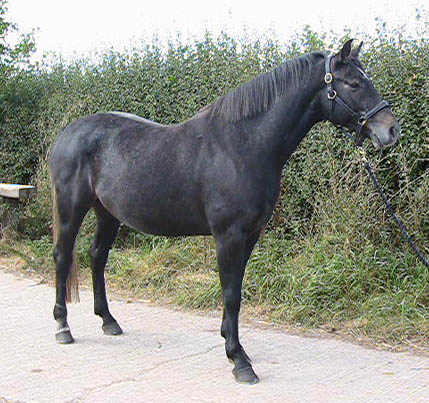 Arturo`s Hope (Arturo 8 x La Boheme)
A talented all rounder Arturo`s Hope is full brother to approved stallion Arturo 9. Arturo`s Hope jumped successfully and also excelled in the show ring.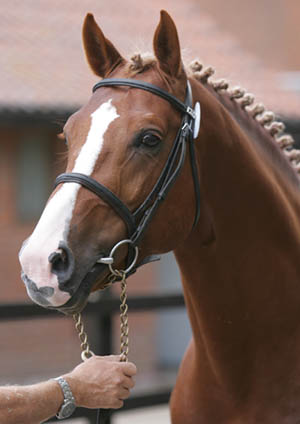 Bohemian Business (Its The Business x La Boheme)
One of La Bohems approved stallions Bohemian Business is a stunning little stallion with fantastic movement and an extravagant jump. In 2004 he was approved with equi cours stud book and went on to a successful jumping career competed by a number of young riders. Bohemian Business had bags of character with a loving temperament, a low maintenance stallion and competition horse.



Jadorijk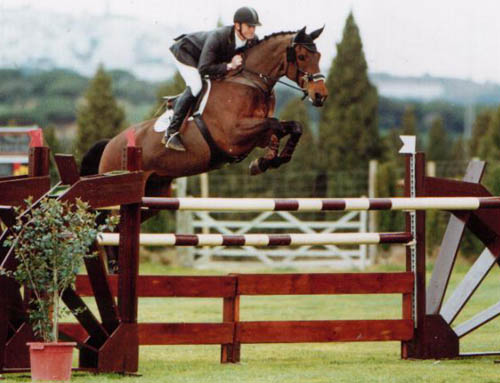 Jadorijk is a horse that we imported from Holland as an 8 year old, although still a novice the raw talent was evident and quickly moved up the classes from fox hunter competitions to jumping grand prix`s within a year of her purchase. After a successful jumping career Jadorijk took her place as one of our foundation brood mares, with her proven competition record along with her pedigree that included being sired by world cup winner Libero H out of a Voltaire mother, Jadorijk has produced some excellent young stock for High Offley Stud.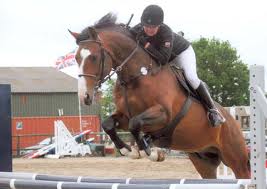 High Offley JR
An attractive gelding with an excellent jump and great character, High Offley JR was bred out of international jumping mare Jadorijk, sired by our selle francais stallion Frou Frou D`anchin.

High Offley JR was competed upto newcomers before being sold to Louise Bell to compete in working hunter competitions.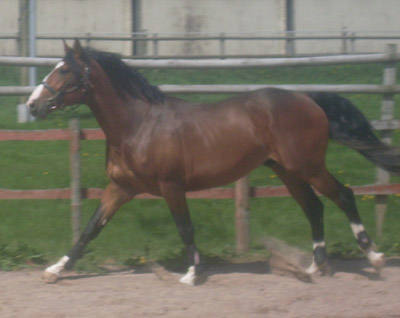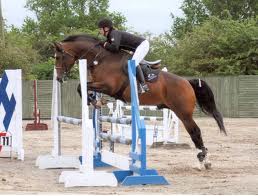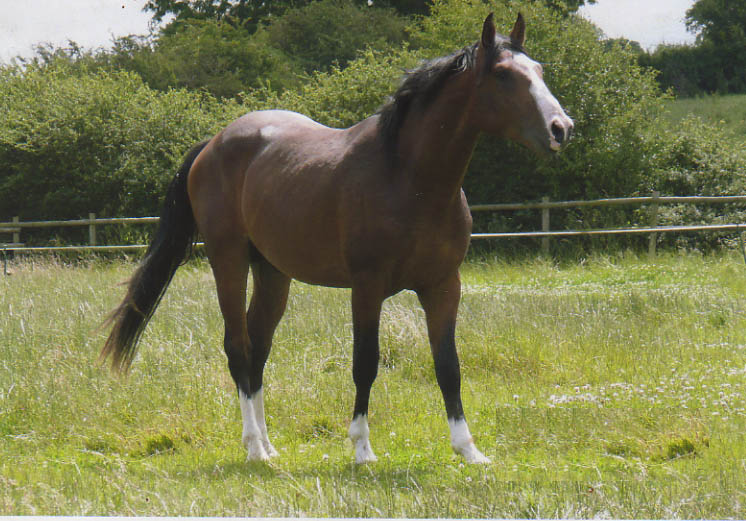 Catchas Catch Can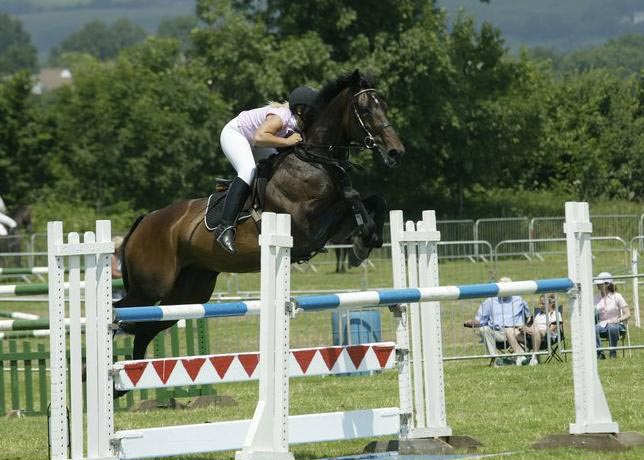 A mare of proven ability this mare represented Great Britain internationally, including two nation cups. Produced by Sharon Wilde (Quigley) Catchas Catch Can won many competitions on the national and international circuit including two Daewoo grand prix`s on the county circuit.

Catchas Catch Can continued her success with Derek Morton on the Spanish Sunshine tour and national jumping circuit, before becoming a High Offley Stud brood mare.

As a breeding horse she has truly excelled producing many excellent horses including the international show jumper Arturo`s Catch who was bred at High Offley Stud and currently showing him self of with honors internationally.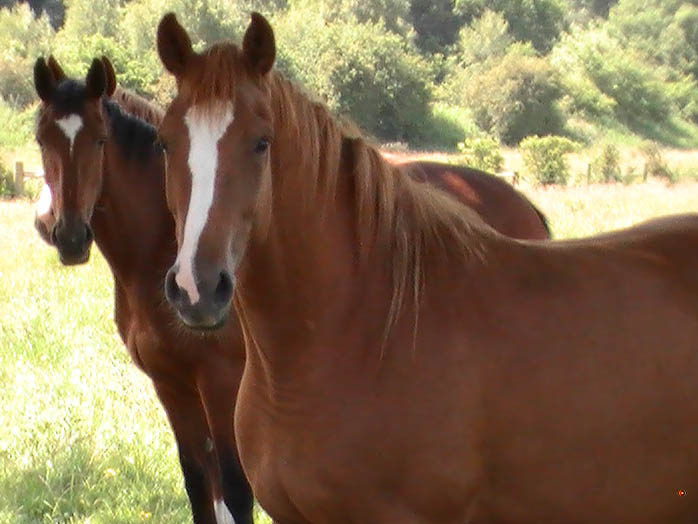 Crocodile Catchas (Crocodile Dundy Z x Catchas Catch Can) - Born 2007 this exceptional sport horse has the ability to compete in any equestrian sport, broken at High Offley Stud, she was sold as a 4 year old and competed in the showjumping ring as well as excelling over cross country fences.
Claire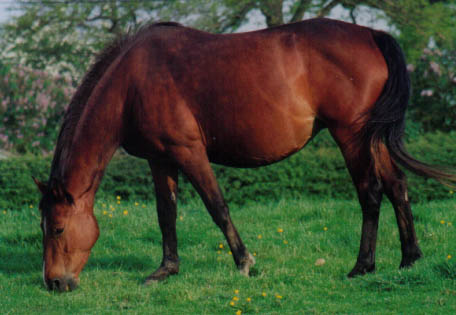 Sire Sunnora Son is a British bred stallion who competed jumped internationally with Carl Freeman & Derek Morton, as well as being a talented sport horse, Sunnora Son is also a proven breeding stallion he is sire of international showjumper Temple Ryefield jumped by Paul Barker and advanced eventer Sunny Boy II who was bred at high offley stud.

Dam Polly had several offspring who were successful in show jumping the most well known being It's Mine a stallion who competed at horse of the year show and many international horse shows

Claire is a brood mare at high offley stud her progeny have wonderful temperaments and are promising sports horses. Offspring of Claire includes High Offley Fleur who is jumping successfully with Chad Fellows
Sunnora`s Whisker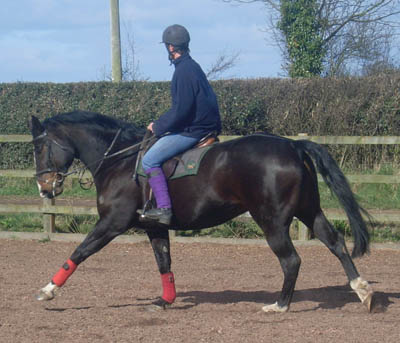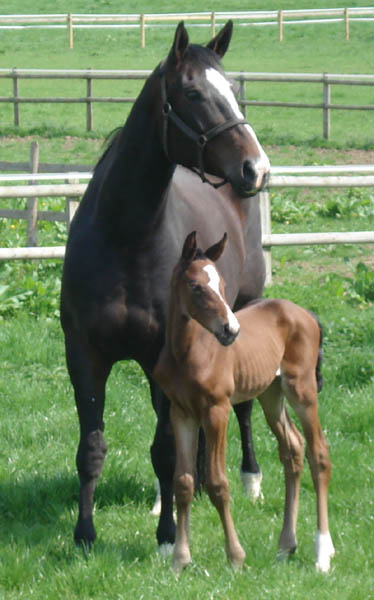 Sunnora`s Whisker is a home bred brood mare, sired by Sandro`s Whisker who was jumped by Olympic rider Geoff Billington as well as Derek Morton. Sandro`s Whisker was a successful competition horse who reached grade A jumping 1.40m classes. Sandro`s Whisker pedigree is extremely good his farther Sandro Z was has bred countless international showjumpers and dressage horse including the world cup winning Sandro`s Boy, Sagrat , Sandro Song amongst many others.

Sunnora`s Whisker damn is Claire sired by our own Sunnora Son, Claire has bred many excellent horses all proving themselves in a variety of equestrian sports, including international jumping mare High Offley Fleur.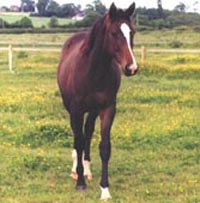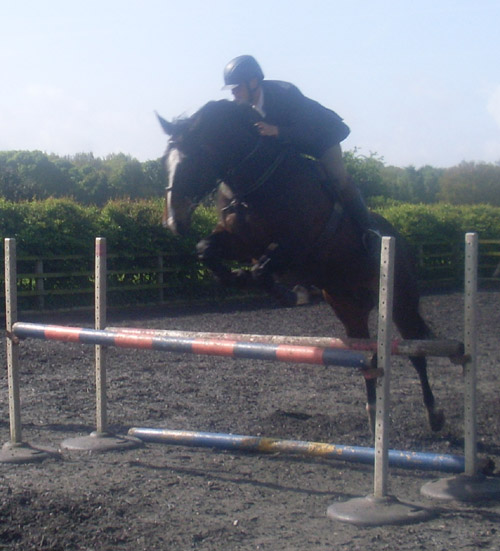 Arturo`s Willow (Arturo 8 x Sandro`s Whisker)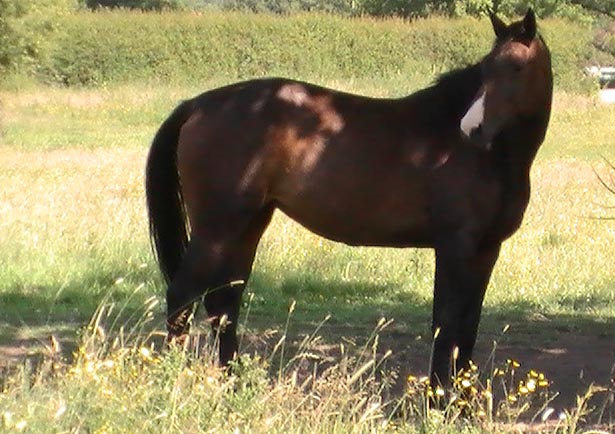 Sired by Arturo 8, Arturo`s Willow is one of Sunnora`s Whiskers progeny who went on to compete with a deal of success, competed by Emma Sergeant as a young horse she was placed at the scope festival of show jumping as a 5 year old. This exceptional mare has fantastic radiability, excellent jumping technique and lots of scope with all the promise to go to the top in the jumping arena.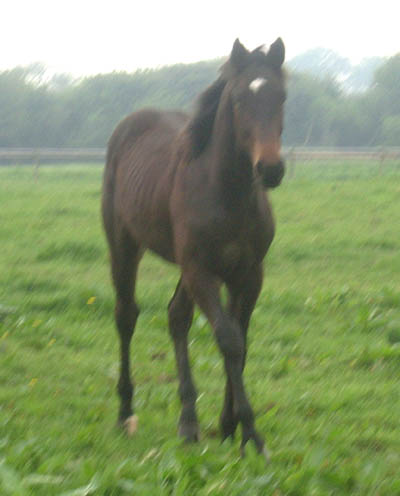 Crocodile Rock (Crocodile Dundy Z x Arturo 8)
Crocodile Rock is by High Offley Studs exciting young stallion Crocodile Dundy Z who possesses fantastic scope,. Crocodile Dundy Z combines some of the best show jumping bloodlines Europe has to offer being by the two times Olympic stallion Carthago Z who competed and won many grand prix's and nation cups competitions.
Crocodile Rock dam Sunnora's Whisker is by the British Grade A stallion Sandro's Whisker who was competed successfully in grand prixs on the national county circuit by both Derek Morton and Geoff Billington.
Crocodile Rock was sold as a young horse and doing very well in a variety of equestrian disciplines, he has grown into a handsome horse and we regularly receive updates on what he is getting up to .