Fernando
Coloured Stallion, Kannan x Samber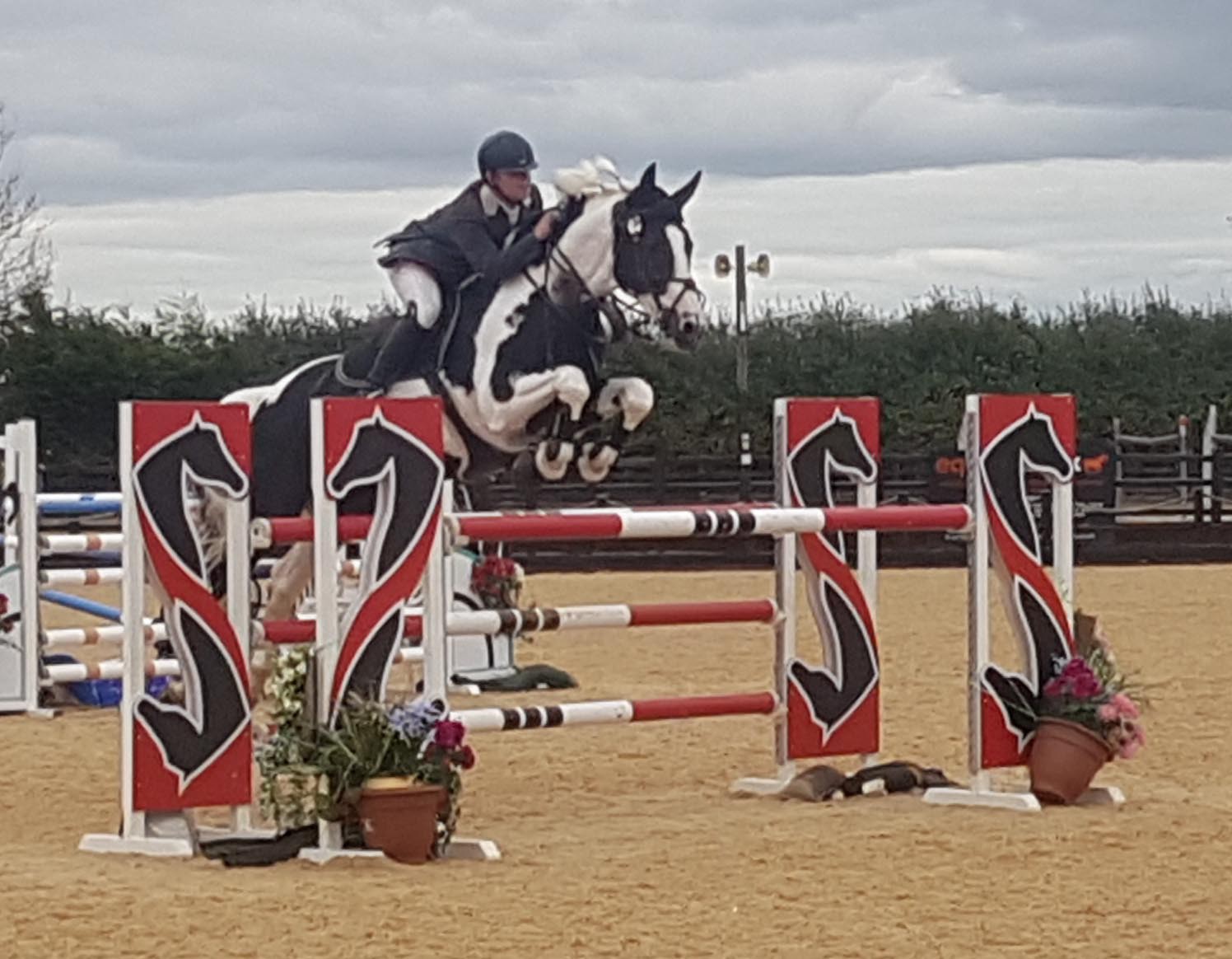 Purchased by High Offley Stud, Fernando has now an impressive jumping record competing up to 1.40m competitions. Fernando is a popular breeding stallion as one of the most succesfull colored jumping stallions with an excellent pedigree.
>> More Info <<
Whispers Love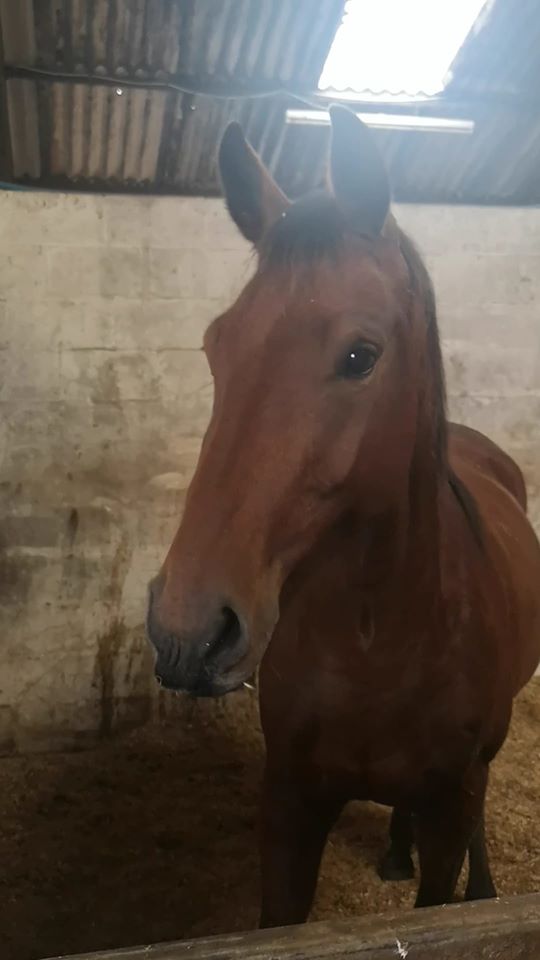 Whisper In The Wind x Bon Ami, 2016, Mare
Imported to High Offley Stud, Whispers Love is an exciting prospect for the future and will begin jumping next year in 2020, sired by International stallion Whisper In The Wind who won the gold jumping league in 2018. Whisper`s Love motherline has also produced proven competition horses, which we are sure she will follow in her extended families footsteps.
High Offley Zombie Stormtrooper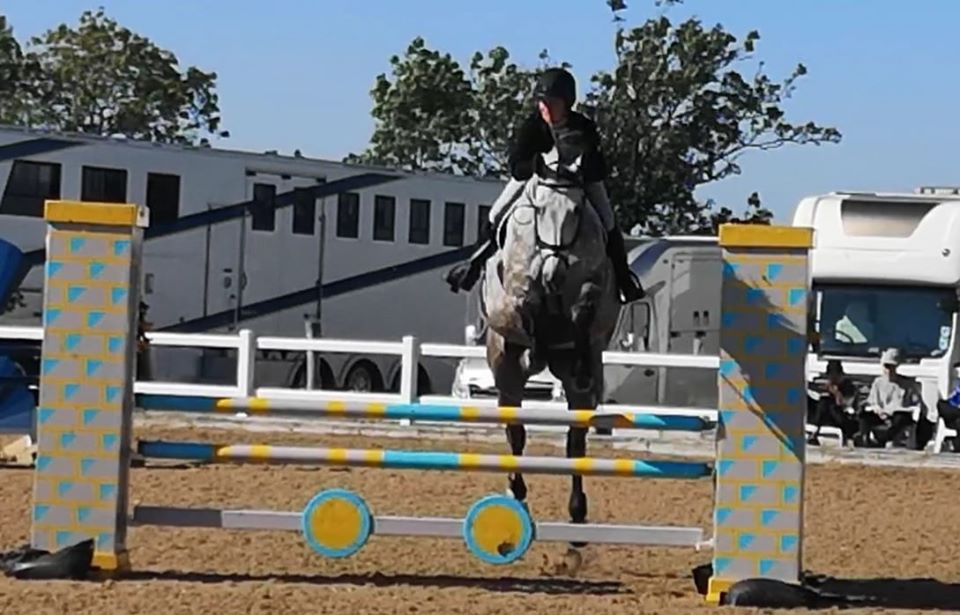 Crocodile Dundy Z x Arturo 8, 2014, Mare
High Offley Zombie Stormtrooper is a product of the High Offley Stud breeding program, in her pedigree you will see numerous stallions who were based at our stud, Crocodile Dundy Z, Arturo 8 and Sunnora Son. High Offley Zombie Stormtrooper is a six year old and has all her double clears in British Novice and Discovery and has started jumping Newcomers with Emma Sargeant.
High Offley Kannan Ball
High Offley Fernando x Sunnora Son, 2016, Gelding
A coloured sport horse High Offley Kannan Ball is another product of the High Offley Stud breeding program, High Offley Kannan Ball is sired by our own Fernando (Kannan x Samber) out of our mare High Offley Oddball who jumped successfully and is a daughter of two High Offley international horses Sunnora Son and Niagra B. Kannan Ball will be starting his jumping career in 2020 as one pf High Offley Fernando`s first progeny.
Carlston
Sired by international stallion Nubalou W.Z out of a Lux Z mare, Carlston is an exciting young stallion who will begin competing next year as a 4 year old.
High Offley Arturo`s Willow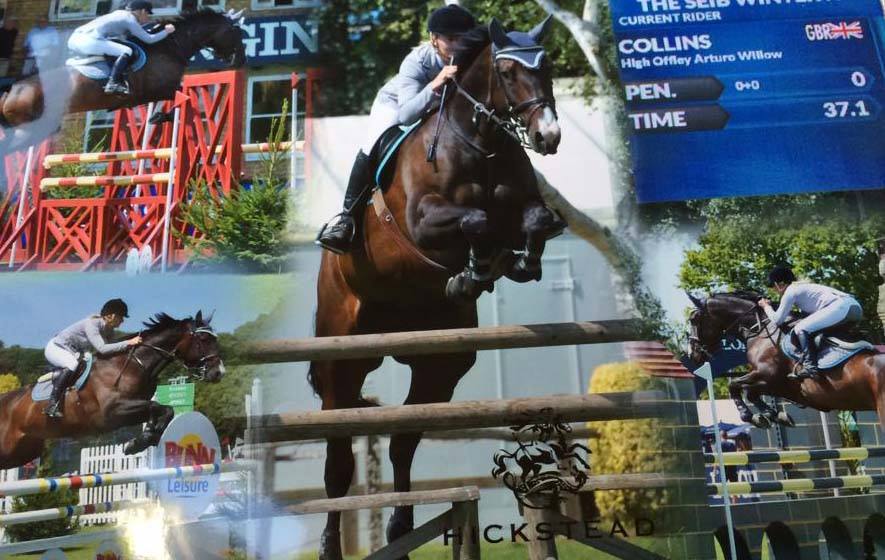 Another product of the High Offley Stud breeding program and full of High Offley Stud`s greats in her pedigree, as a five year old Arturo`s Willow was placed in the five year old championship and competed in the novice horse final at Hickstead. Arturo`s Willow is now winning open competitions with Staffordshire based rider Katie Shaw.
Past Horses
See below some of our past jumping greats at High Offley Stud.
Barry Bug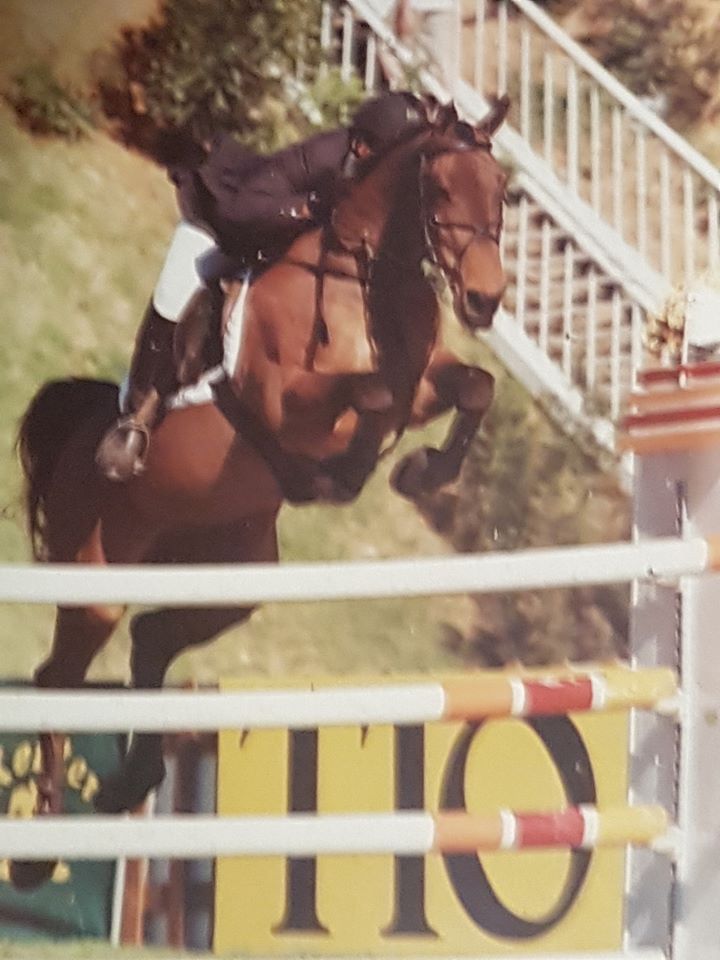 Barry Bug Barry Bug began his showjumping career in Scotland at the late age of 8 but quickly progressed through the ranks. As a 10 year old he competed in the Foxhunter championship at the horse of the year show and attracted the attention of John Whitaker who bought him to jump John Whitaker won many classes with Barry Bug both on the national and international show jumping circuit, including 1st place in the International Cup at the Horse of the Year Show. when John Whitaker daughter Louise Whitaker was coming off ponies she began to ride Barry Bug and competed him in young rider's competitions on the national circuit.

In 1997 John Whitaker gave the ride of Barry Bug to William Funnell who formed a fantastic partnership together they enjoyed huge success including a 5th in the Oslo World Cup Qualifier as well as winning the leading showjumper of the year at at the horse of the year show (Wembley). Throughout this time Barry Bug had numerous wins throughout Europe including Placing's at St Gallen Switzerland, Bologna Italy and a 1st place in the Top score at Royal Windsor. In 1998 Barry was bought by High Offley Stud for Geoff Glazzard to compete. Geoff Glazzard and Barry Bug became a winning combination almost immediately taking second place in the winter A & B final at Stoneleigh. This was followed with numerous wins on the county circuit and success in several grand prix competitions and International Trials, including winning a prestigious Portuguese Grand Prix in April 2000. In 2001 Barry Bug again showed he likes Wembley with a number of placing including a fourth in the Daewoo final before winning the knockout at the horse of the year show with a brilliant final against one of his former riders John Whitaker. In 2002 Barry Bug got to a fantastic start winning the first A & B Grand Prix of the year at Hurstbourne. Barry continued his success in Spain and Portugal, often being the highest placed British horse in the Grand Prix series in Spain.

Barry Bug was gelded late and did have 2 foals, one of which went on and became a successful JA Pony called Betty Bug who was one of the leading ponies in Scotland



Checkmate I Z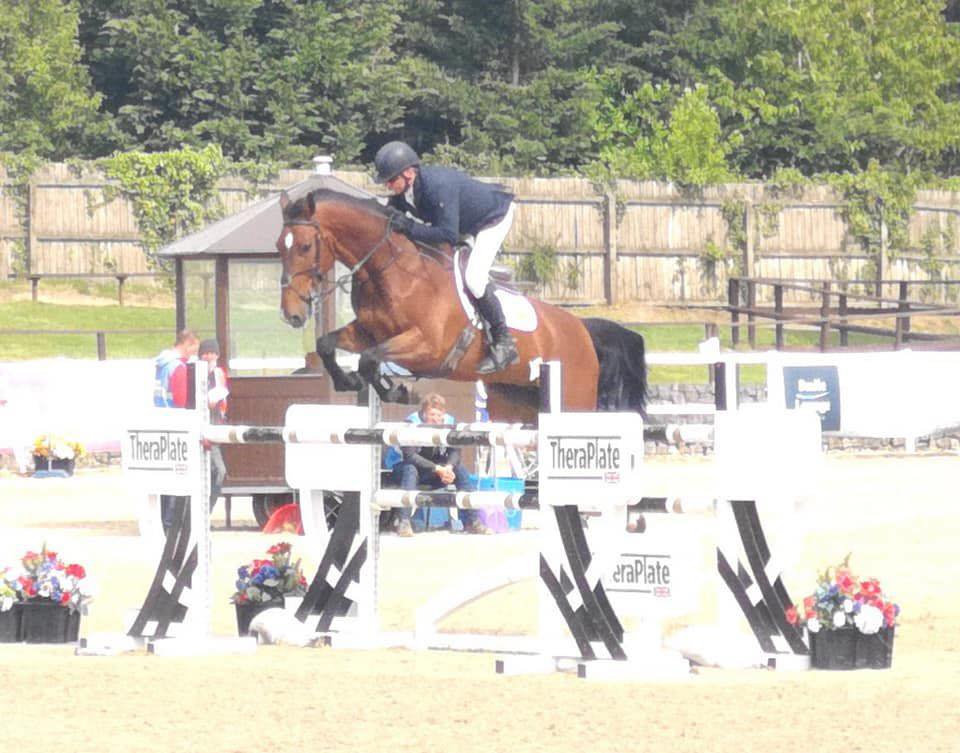 Sired by Crown Z An international showjumper Checkmate I Z was succesfull in 1.40m classes internationally and won numerous classes both nationally and internationally with Cheshire based rider Keith Shore.



Stableexpress Lugano I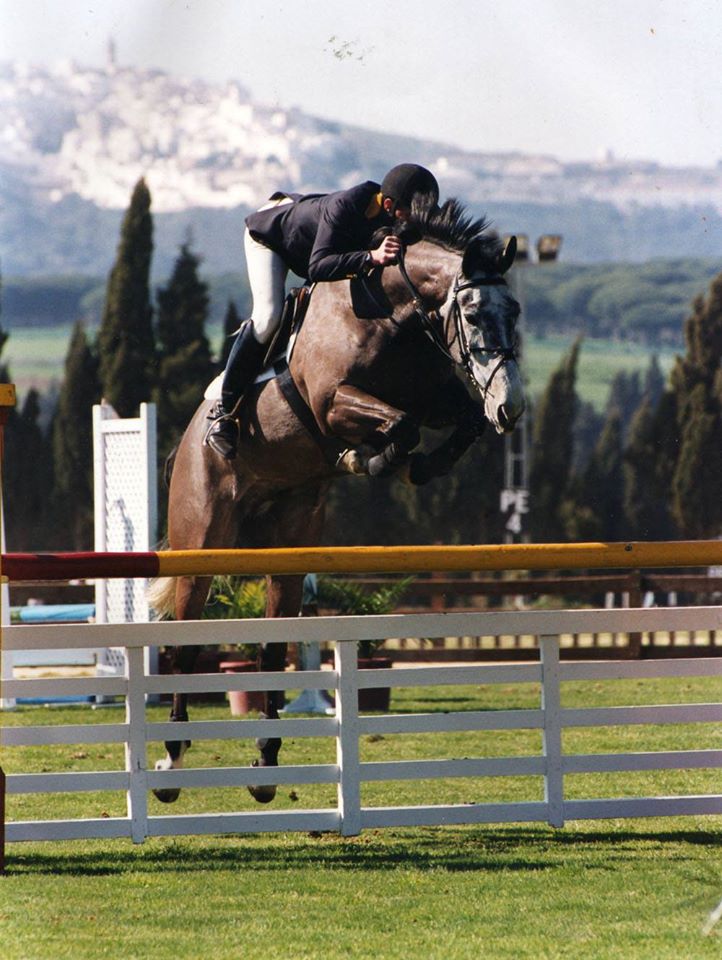 Sired by Fedor Imported to the UK from Belgium, High Offley Stud was purchased from Ludo Philippaerts as a six year old. Lugano I would be successful as a young horse and would win the Blue Chip Foxhunter competition, he would also win his first international class as a seven year old in Portugal with Derek Morton.



Estella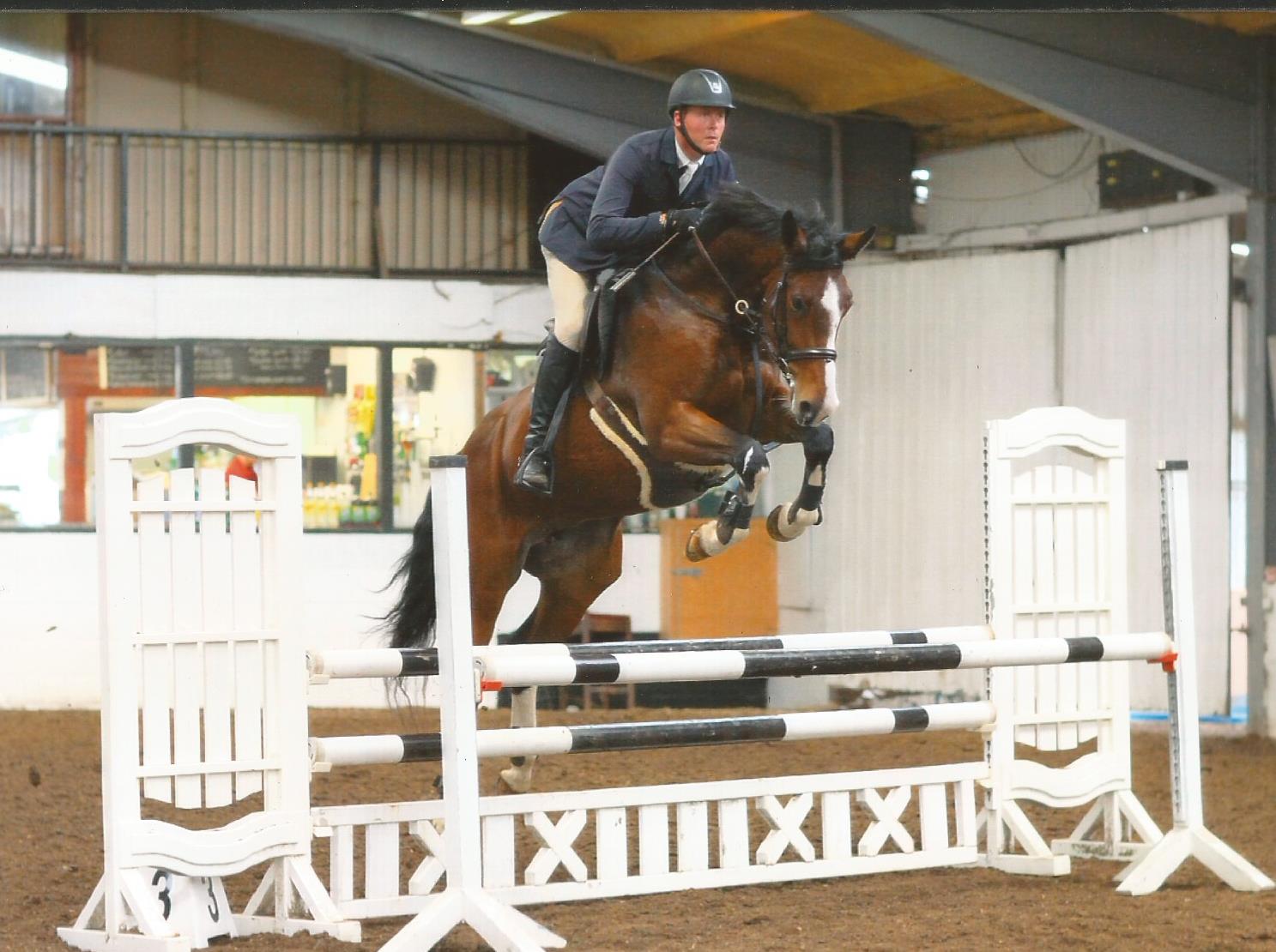 This attractive mare is a real sweet heat, eager to please and very trainable and willing to learn making her an ideal young rider or ladies horse. Estella was purchased by High Offley Stud as a four year old to produce, she has excelled herself in the jumping ring with some great results, as a four year old she competed at the scope festival of show jumping after only a limited number of outings, she took everything in her stride and had an unfortunate fence. She is currently jumping Newcomers and showing much promise to progress even further,

Estella pedigree is excellent sired by the stallion Zanzibar, a beautiful black stallion competed by Ellen Whitaker who has had victories at grand prix level and competed with much success on the international jumping circuit. The mother line of Estella is Kojack a stallion who proved very popular in Holland and been hailed for his ability to breed horses suitable for the many different equestrian disciplines, showjumping, dressage and eventing.
Smudge
Smudge is a horse every yard needs, yes you guessed it a diesel horse, highly competitive against the clock it is often smudge who pays for the trip. Jumping classes from 1.20m up to 1.40m he is rarely out the placings. As well as being an out and out winner he is also a school master and has been known to take amateur riders around smaller classes, being a real gentleman looking after them along the way.
High Offley Sydney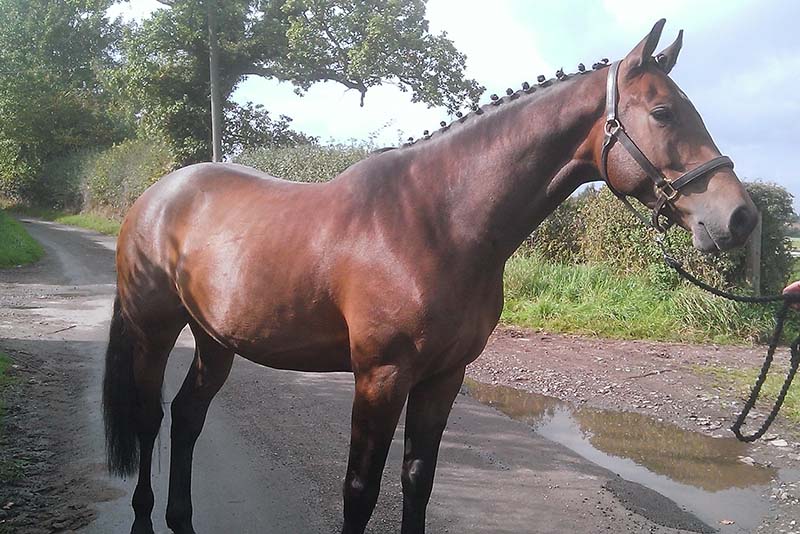 Sydney is a young horse that has all the requirements needed to be an excellent modern performance horse, with excellent conformation, temperament and an athletic jump, he would make an excellent event horse prospect. .

BREEDING - Sydneys breeding reads like a who`s who of modern performance horse bloodlines with names such as Lasino, Landgraf, Capital I, Lord, Calletto I, Ladykiller and many others.

Sire Lasino is a horse who has proven himself as both a show jumping stallion as well as a breeding stallion. At his stallion test he was given a jumping index of 130 points. He was successfully competed in the show jumping ring internationally by both Bo Kristoffersen and then later Jorg Kreutzmann.

Grand sire Landgraf is a stallion who needs no introduction as one of the most influential stallions in the Holstein stud book fathering many international performance horses as well as more than his fair share of approved stallions.

Dam Arina is again sired by one of the breeding world greats Capitol I who is the sire of Carthago Z, Cassini I and Campione to mention but a few. As well as Lasiono Dam Arina was also the mother of Limoncello I and II. Sire of Arina mother is the legendary german show jumping stallion Caletto I who was a member of the German European championship team of 1983 that finished 3rd and has again sired countless performance horses

Offspring of Lasino have been turning heads for many years, in 2007 Lord Luis a son of Lasino was a member of the winning German nation cups team in La Baule and then went on to have an excellent performance record with rider Alois Pollman. Le Beau is another product of Lasino who has proven to be an excellent show jumping hors who competed at the European show jumping championships with rider Stein Endresen finishing in individual 13th place, Le Beau was also a member of the Norweigen team at the Hong Kong olympics and secured a top 25 finish in 16th place. Another one of Lasino`s progeny was Leconte who was jumpe by German rider Marcus Ehning with many great results that included the Bordeux world cup qualifier.