Carlitos Polo
Polo Coach and Professional International Polo Player CARLITO GONZALEZ owns a successful polo livery stables. InBerkshire, England from April until October and then exciting Polo Holidays in the sunny beach resort of Mar del Plata, Argentina from November until March...
Carlito has an impressive CV, arriving in Europe over 35 years ago as a polo pony trainer and for 25 years managing high goal teams, players and patrons, including Prince Charles. Carlito has worked all over the polo world, Europe, particularly France and the UK, also Palm Beach in the USA, Columbia, Brazil and Argentina.
Join the team of professional polo player Carlito who really cares about how your ponies are going, and how your polo is improving and will spend time with you. Both Carlito and Kim play polo and have been riding since they where children.
Just take a look around and see how happy and well cared for all their ponies are.
Carlito has opened his own polo stables to encourage his passion in grass roots polo, he enjoys nothing more than coaching his clients to play polo competitively and with skill.
If you would like to be trained by a great coach who can match you with ponies so that you feel like one, then come under his experienced wing and REALLY learn to play polo, just like these guys.....

Holsteiner Stallions - Arturo 8 competed by Olympic show jumper Geoff Billington, Arturo 8 was a leading holstein stallion imported by High Offley Stud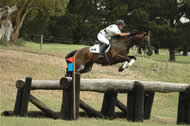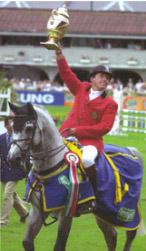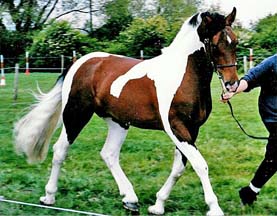 Pest Control Oxford
|
Laminitis In Horses
|
Horse Websites
|
Show Jumping Stallions
Removing Bee Nest Oxford
|
Show Jumping Horses For Sale
|
Stallions At Stud
|
Horse Business Adverts