Show Jumping Training
As with all sports training is a very important factor in show jumping, whatever level you compete at some one on the ground can give you valuable insights, on your riding style and how your horse is working. Stableexpress has an extensive database of show jumping trainers from around the world, so if you are looking for someone to give you an occasional jumping lesson, or maybe looking for a show jumping yard you can visit for some intensive training. Notable show jumping trainers include Liz and Ted Edgar who had many of the worlds leading riders train with them, these include Lesley McNaught, Franke Slothaak, Nick Skelton and more recently Ben Maher. Another renowned yard of show jumping training is Paul Schockemohle who has had many olympic show jumping teams based themselves with him at his yard. The Whitaker family is again very well known and as you can see when looking at the show jumping results the next generation have certainly learned a great deal having access to some of the best training available from there parents and uncles. If you are a show jumping trainer you are able to add yourself to our database FREE of charge.

It is not only the rider who needs training but it is vitally important that your horse has the appropriate education. Once your horse is broken in and being ridden it is not just jump training your horse needs but also needs a good grounding in flat work, if your horse is not well schooled on the flat you can find it much more difficult riding over a set of fences as you will have more difficulty lengthening and shortening your horses stride and using the show jumping arena properly. Stableexpress has listed many show jumping yards and riders who take horses in to produce for show jumping both on short term basis to improve your horses radiability for you are on long term livery for themselves to compete.

As well as having individual lessons for yourself and your rider, show center`s often hold show jumping clinics and displays. A show jumping clinic is where you have a professional show jumper teach a group of riders, this is often cheaper than individual lessons and can be a great group learning experience. If you are a show center and wish to tell our visitors about show jumping clinics coming up please email us at info@stableexpress.com and we be happy to spread the word.

A show jumping display is usually given by top class show jumping riders, and they will do a talk and show example either while they are riding or with one of their students, please see below a watch the video of olympic gold medalist who is renowned for giving education and entertaining displays



Again if you are a show center and wish to promote your display please feel free to contact us at info@stableexpress.com. Show center`s can be very helpful in helping improve your own riding or in training your horses, as well as the show jumping events that you attend they often put on special clinics and displays, many show centers often allow you to privately hire there facilities giving you an excellent place to help produce your horses, you should always keep checking your local show centers website for updates, and if they don't update their website point them in our direction and we will happily talk to them about improving their online presence.

Website Design for show jumping trainers and Equestrian Centers
The internet is a great place to advertise your services and promote yourself to potential customers, Stableexpress are experts in designing, building and marking website specifically for the equestrian industry, we will happily answer any questions you may have please contact us on info@stableexpress.com

Please see below an extensive list of show jumping yards and show jumping trainers who may be able to help you, if you are looking for some one specific please use the search facility in the top right hand side of the page.
Stablexpress
Show Jumping Training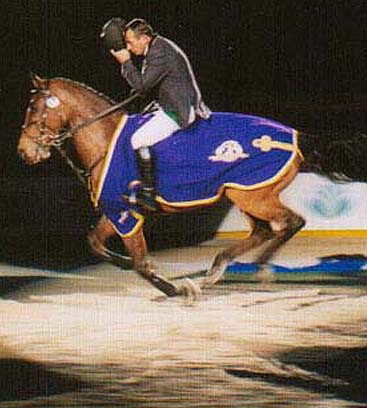 Geoff Glazzard competed internationally with some legendary horses including It`s the business, Hello Oscar, Solcum Dillimond, Barry Bug, Arturo 8 and many others. Geoff has helped bring his years of experience to many successful show jumping riders. Derek Morton is also a successful showjumper who was in fact trained by Geoff Glazzard, Derek Morton has competed internationally and qualified many horses for the Horse Of The Year Show, in 2011 Derek won the